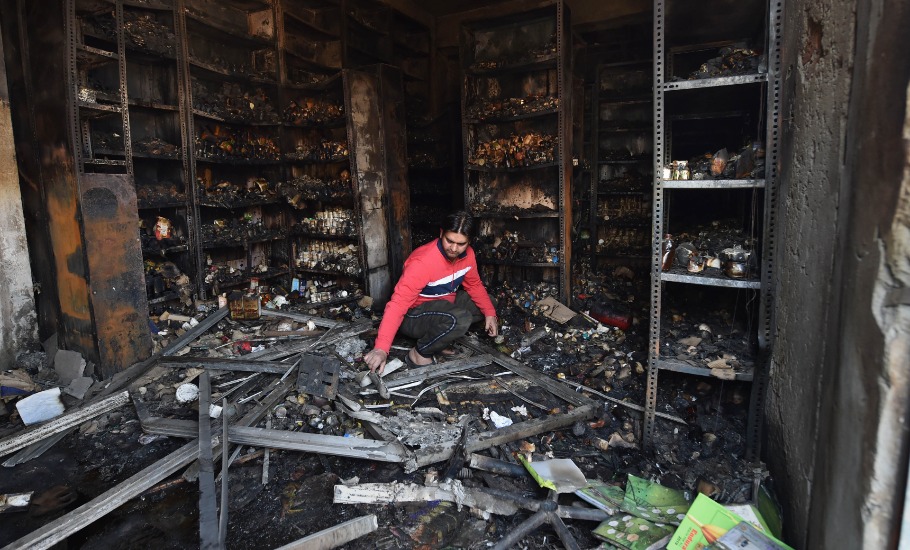 Commoners on Delhi streets, especially in the riot-hit north-eastern localities, lament how the city had to go through the discomfiture of communal carnage and maintain 'fundamentalism' on both sides were responsible for this disgrace.
"My firm stand is that the police must identify the culprits who brought this violence, tragedy and shame to the country's capital," says Zarina Khalla, 55, in northeast Delhi's Shiv Vihar.
The situation was comparatively normal on Friday (February 28) in this riot-hit locality but tension remained in people's mind. "Shops were closed here for four days… today some have opened," adds Khalla.
Advertisement
Sajjan Daulat Ram, a Hindu shopkeeper, agrees with her. "Hindus and Muslims never had problems here. All were living in peace as good neighbours. But what happened is unfortunate. Miscreants and their masters from both sides were responsible for this tragedy," he laments.
Related news: Delhi riots toll mounts to 42 as GTB hospital reports 4 more deaths
Until last reports came in on Friday, 42 people have been killed in the riots that raged in northeast Delhi for three days earlier this week.
The people came out on the roads today after a police party led by Additional Commissioner of Police OP Mishra undertook a foot march trying to instil confidence among the people, adds Ram.
Referring to the murder charge against AAP councillor Tahir Hussain, Ram says it points to the fact that those who were safe and "well-to-do" had misled the youth and the poor, including women.
Hussain was booked on Thursday (February 27) in connection with the murder of Intelligence Bureau (IB) employee Ankit Sharma, whose body was found in a drain in Chand Bagh area on Wednesday. Subsequently, AAP suspended Hussain from the party.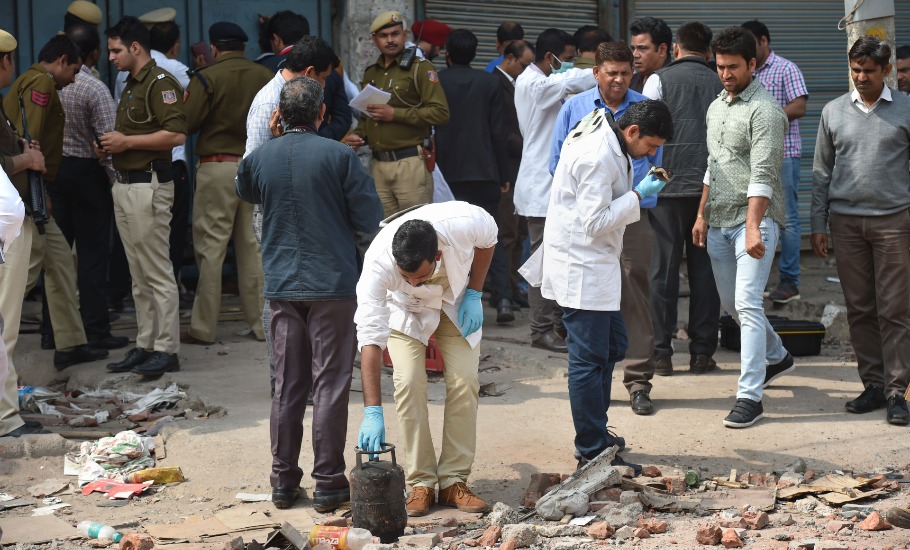 "The Shaheen Bagh protest was stretched beyond a point," says Ram, but hastens to add that in no way he is justifying the violence. "Wrong doers must be booked," he emphasises.
Some others claim the provocative speeches of AIMIM leaders, including Asaduddin Owaisi, and raising of 'Pakistan Zindabad' slogan in Bengaluru also had made a section of the majority community angry.
It may be recalled that a student activist had last week raised 'Pakistan Zindabad' slogan at a rally attended by Owaisi, who had distanced himself from her remarks.
Related news: AAP leader Tahir Hussain charged with murder, gets suspended by
On the other hand, several Muslims in Shiv Vihar and adjoining places say the BJP leadership should be blamed for the violence.
"They have been ignoring the role of controversial leaders like (Union minister) Anurag Thakur. No community would like to be called gaddars (traitors)," says a 32-year-old tailor whose shop was gutted by a frenzied mob on Monday. He was referring to a video where Thakur was purportedly heard egging on people to chant "shoot the traitors" slogan.
Meanwhile, some Muslims claim to have "heard in last two days" in many places that the violence perpetrated against Muslims is like the "success of an experiment".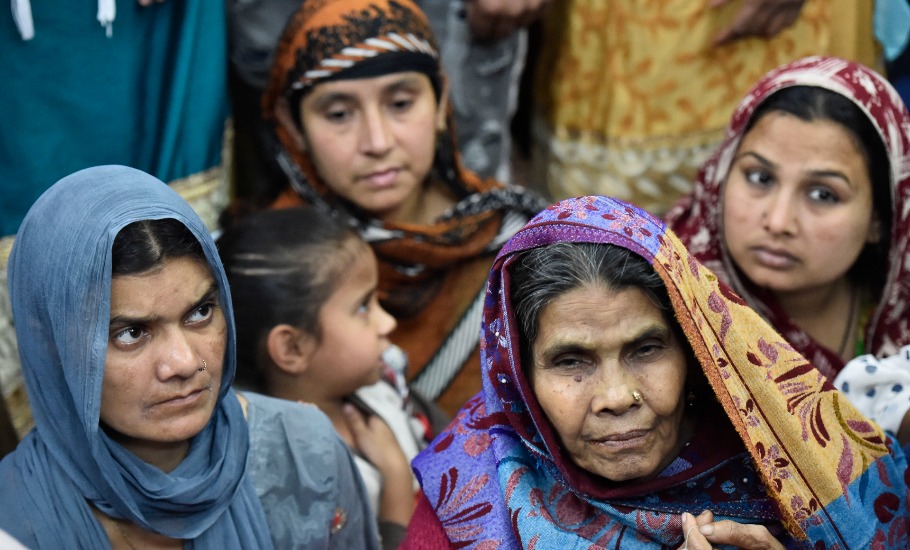 An elderly person, speaking on the condition of anonymity, says: "I am from Khureji Khas area and our cloth and grocery shops were gutted in fire during the violence. My point is why target my shops. Most of my employees and customers were Hindus."
Stating that hatred should not be encouraged, he laments, "One episode of hatred and misgivings leads to rivalries and leave people with traces of unhealed memories. This is bad."
He says he had seen the 1984 anti-Sikh carnage as well. "But the city had changed after that. People became friendly to each other and started trusting each other. And this round of violence was unexpected," he adds. "I lament there is a resemblance of a decay in the entire social system."
A 5-km stretch from the Bhajanpura areas was littered with bricks, torched vehicles, stones and shattered glasses, reflecting the kind of turmoil people have faced. In many places, it was largely claimed that despite frantic calls, the police response was very weak.
But, police initiated an "outreach programme" on Friday, Muslim leaders say, adding that this was "delayed" but a right step, as part of which, senior police officers met Imams and other minority leaders.
Related news: Cops do an outreach; meet imams, maulavis from riot-stricken Delhi
Sources said such an exercise in Kabir Nagar evoked positive reactions. In some places, it was claimed that "outsiders" were responsible for the violence. However, some of them reportedly said most of the troublemakers had come from Jaffrabad.
Ironically, even the Jaffrabad locality witnessed violence and National Security Advisor Ajit Doval himself took to the streets on Wednesday and tried to build confidence among the riot-scarred citizenry.
BJP sources said Union Home Minister Amit Shah reviewed the law and order situation in the national capital during the last two days, and also held a late night meeting on Thursday.
Meanwhile, a police spokesperson announced 630 people have been detained and 123 FIRs were lodged in connection with the violence.
In Gokalpuri area, police said there were several instances where people of one community reached out to help those from another community during their trouble.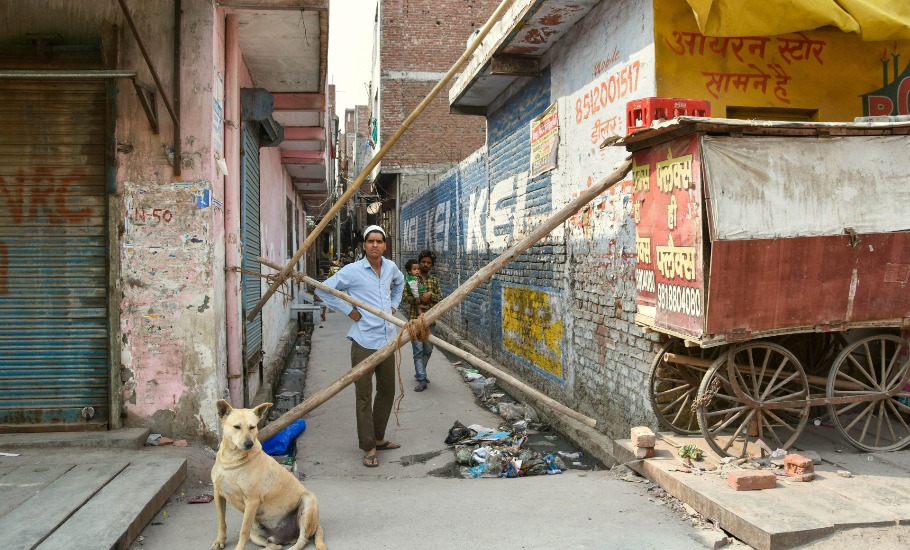 A local milkman echoed a similar view, saying, "They say it is a communal riot. But today, if I am alive and talking to you, it is because our Hindu brothers and their family members, especially women, ensured our safety."
Locals say the "targeted Muslims" were shifted to the Khureji Khas area where Muslims were generally "safe".
Meanwhile, some Muslim residents from Karawal Nagar claim many of their relatives and friends were still missing.
"Our uncles and aunts are running between hospitals and home. In many cases, they do not know whether near and dear ones are still alive or not," says Raza Ali, a juice seller.