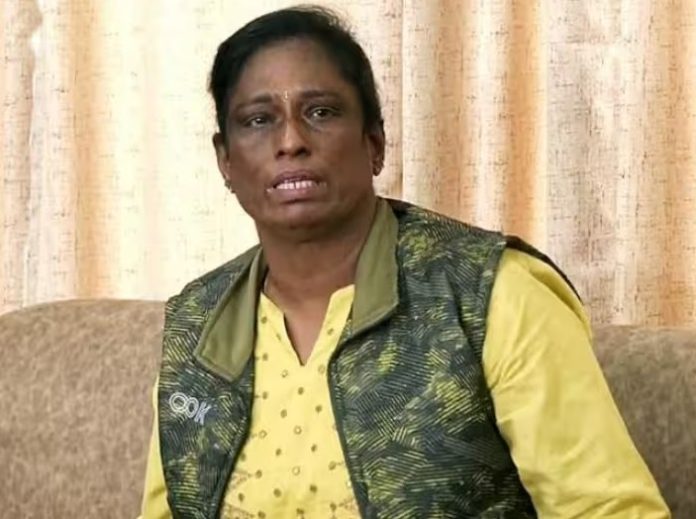 Facing criticism from all quarters for being insensitive towards the protesting wrestlers, IOA President PT Usha on Wednesday met them at the protest site and assured the grapplers of her support, saying she was first an athlete and then an administrator.
Former sprinter Usha had come down heavily on the wrestlers for resuming their protest instead of approaching the Indian Olympic Association (IOA) for their issues.
She had said that the wrestlers should have shown some discipline and that they had tarnished the country's image by hitting the streets, a comment that brought criticism for her and the IOA.
Also read: Protesting wrestlers hit back at WFI chief; Delhi Police provide security to complainants
Usha, wrestlers meet
Usha left without speaking to the media but Bajrang Punia said she has assured them help.
"Initially when she said that, we felt very bad but then she said that her comments were misinterpreted. She said that she is first an athlete and then an administrator," said Bajrang, the Tokyo Games bronze medallist.
"We told her that we want justice. We don't have a fight with the government or opposition or anyone else. We are sitting here for the betterment of wrestling. If this issue is resolved and if the allegations (against WFI president Brij Bhushan Sharan Singh) are proved then there should be legal action," he added.
When asked if Usha had come with a solution from the government or from the IOA, Punia said, "Nothing of that sort… She only said that she is with us."
Usha gave assurance
Asked if he was satisfied following the meeting with Usha, he said, "If she is giving us assurance, I suppose she should fulfil that assurance. But we clarified to her that until and unless things are not okay and we get justice, of which we are very hopeful, this protest will continue."
Asked if any solution had emerged, he said, "If the things she has spoken about… if there is an initiative along those lines, then definitely there will be a solution to this issue. She said she will try to resolve all our problems. If she wants, she can do anything."
Usha's criticism
Reacting to wrestlers' resumption of protest, PT Usha, after the IOA's Executive Committee meeting last week, had said, "Thoda toh discipline hona chahiye (there should be some discipline). Instead of coming to us, they have gone straight to the streets. It's not good for sport."
Also read: Wrestlers' shame exposes BJP for what it is
IOA acting CEO Kalyan Chaubey had said, "IOA President Dr PT Usha would like to say that this kind of agitation is not good for the country's image. India has a good reputation globally. This negative publicity is not good for the country."
This had invited criticism for Usha for not understanding the wrestlers' point of view despite being a former athlete and a woman herself.
(With Agency inputs)