Following the completion of a total COVID-19 situation review in the national capital, the Delhi government on Tuesday (April 28) announced several relaxations while allowing veterinarians and self-employed persons to commence their services.
In a 7-point order issued on Monday (April 27), the Arvind Kejriwal-led government, after consulting the Delhi Disaster Management Authority, also lifted the bar on inter- and intra-state travel for healthcare professionals, lab technicians, and scientists.
Advertisement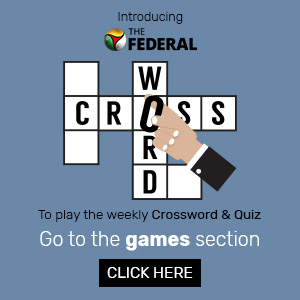 Delhi Government yesterday lifted the bar on veterinarians, plumbers,& electricians after reviewing #COVID19 situation in the national capital. In the order, Delhi Disaster Management Authority(DDMA) also allowed inter-state travel of health workers, lab technicians & scientists. pic.twitter.com/4wlyzF6Mus

— ANI (@ANI) April 28, 2020
The relaxations were issued on a day when the national capital reported 190 new COVID-19 cases, taking the total number of cases in the city to 3,108, including the 54 people who succumbed to the infection and over 850 patients who have recovered.
Here are the relaxations that come into effect from Tuesday:
Healthcare: Veterinarians, lab technicians, and scientists can start working in hospitals, dispensaries, clinics, pathological laboratories which are allowed to be functional. Stores providing sale and supply of vaccines and medicines are also allowed to remain open.
Travel: Even as the airports, bus stands, and railway stations are yet to get the green signal, the Delhi government has lifted the bar on inter-and intra-state movement of healthcare professionals, including by air if necessary.
Related news: COVID-19: Niti Aayog staffer tests positive, building sealed for 48 hrs
Self-employed persons: The Union Home Ministry had allowed self-employed persons such as plumbers and electricians to commence work from April 20, however, the city government decided to take a call only after the full review. From Tuesday, plumbers, electricians, and those repairing water purifiers will be allowed to work in Delhi while there was no mention of carpenters and mechanics in the order.
Shelters: Old age homes, children's homes, shelters for the disabled and destitute women have been allowed to commence operations in the city.
Shops: In Monday's order, the government specifically allowed shops selling electric fans, school books, and stationary stores to remain open. However, the order took everyone by surprise by not lifting the bar on standalone neighbourhood shops.
Education: There has not been any announcements on when the educational institutions would be opened but the order, signed by Delhi Chief Secretary Vijay Dev, read that the government encourages online education and distance learning.