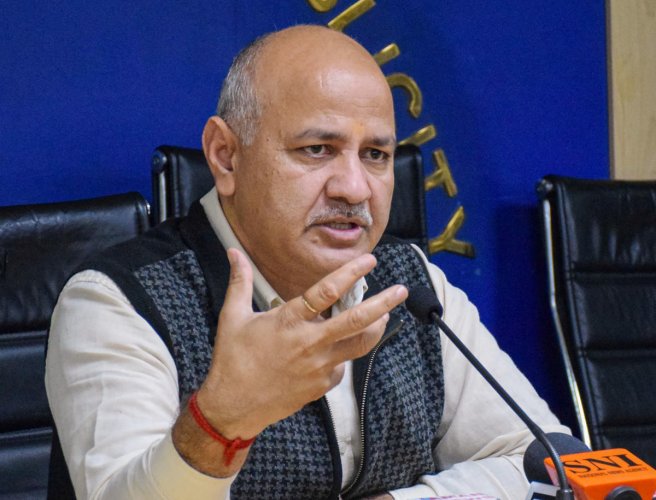 The CBI on Tuesday filed a supplementary charge sheet against former Delhi deputy chief minister Manish Sisodia and three others before a Delhi court in a corruption case related to the alleged excise scam.
Special Judge M K Nagpal fixed May 12 for consideration of the charge sheet after the CBI submitted that the prosecution sanction against Sisodia has already been procured from the competent authorities.
The agency informed the court that the final report, which also contained a list of witnesses as well as relied upon documents, also named Hyderabad-based CA Butchi Babu Gorantla, Arjun Pandey and Amandeep Singh Dhall as accused.
The CBI had arrested Sisodia on February 26 and it filed the charge sheet on the 58th day which may deny him the chance of getting default bail.
The CBI has invoked IPC sections 120-B (criminal conspiracy), 201 (destruction of evidence/giving false information) and 420 (cheating) besides provisions of the Prevention of Corruption Act.
The agency said the probe is still going on to look into larger conspiracy and role of other accused in the case.
The CBI mentioned former excise commissioner Arava Gopi Krishnas name in column 12 of the charge sheet, saying that he was a suspect but there was no enough evidence to prosecute him.
Out of the four accused, Sisodia and Amandeep Dhall are currently in judicial custody. While Butchi Babu was granted bail in the matter on March 6, Pandey has not been arrested by the CBI in the case. The CBI also filed the electronic copy of the charge sheet in form of a compact disc (CD), which also contained all the documents filed with the charge sheet.
The CBI had filed the last charge sheet on November 25, 2022.
---
(Except for the headline, this story has not been edited by The Federal staff and is auto-published from a syndicated feed.)