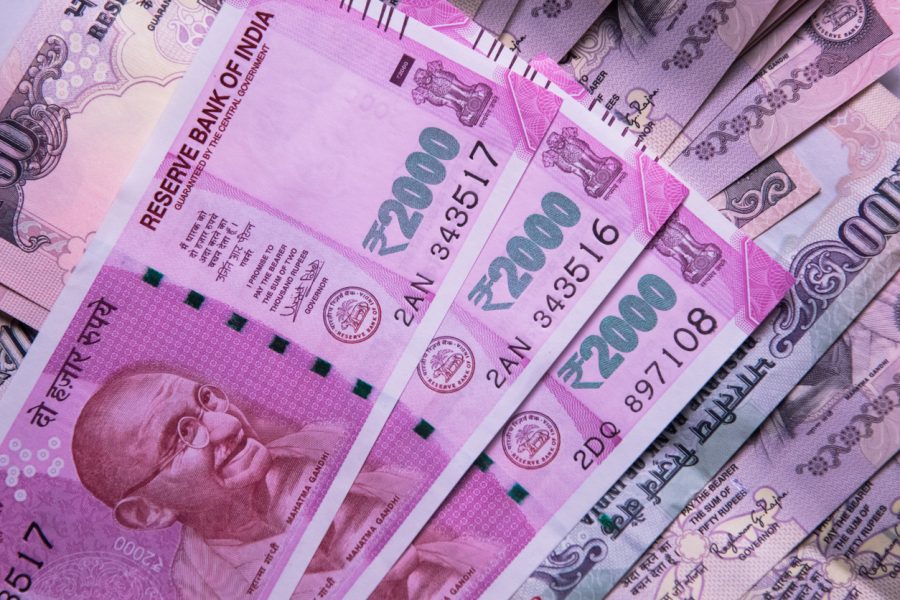 Banks in the national capital are heaving a sigh of relief after seeing limited crowds to exchange 2,000-rupee notes but some shopkeepers have firmly begun to say "no" to the high-denomination currency.
Ever since the Reserve Bank of India (RBI) announced on May 19 that 2,000-rupee notes must be surrendered to banks by September 30, fuel stations and jewellers in particular are seeing an uptick in cash payments.
Bank managers, however, say the crowds they are seeing now are minuscule compared to the torrent they saw after the 2016 demonetisation.
Also read: More query for gold after 2000-rupee note withdrawal, but no panic buying: Jewellers
A senior manager at the state-run Punjab National Bank in Connaught Place in the heart of Delhi said that initially there was confusion over the submission of identity cards as proof while returning 2,000-rupee notes.
"Once the confusion was cleared, we started exchanging and depositing," he said.
Banks in control
Sanjeev Sharma, a branch manager at an ICICI Bank, also in Connaught Place, told The Federal: "Around 30-35 people were here on Day 1 to get currencies in other denominations. Unlike 2016, we have ample cash to meet the demand."
He added: "We had drawn up plans to manage the footfall. There were talks of operating an additional cash counter. But looking at Day 1, I am confident the entire process can be smoothly conducted."
Devender R Gariyali, assistant manager at Tribhovandas Bhimji Zaveri, a prominent jewellery retail chain, believes that although there was a sudden increase in payment by 2,000-rupee notes after May 19, it would be wrong to term it "panic buying".
Watch: Rush at petrol pumps as customers flock to get ₹2,000 notes exchanged
Some jewellers on Arya Samaj Road, Regharpura and Karol Bagh in central Delhi, however, attributed the rise in payment using 2,000-rupee notes to leading jewellers.
"For small jewellers like us, things haven't changed much. Our sales have been steady. The circulation of 2,000-rupee notes has obviously increased since May 19, but it is restricted to big jewellers," observed a jeweller in Karol Bagh.
Petrol pumps across Delhi are witnessing a huge rush of payments in Rs 2,000 notes.
Fuel stations
Giving an overview of the situation, Bhagwan Singh, manager at an outlet of Hindustan Petroleum's Connaught Place branch, said: "Before May 19, customers would mostly make digital payments. But now we see two broad trends. One, the increased use of cash and shelling out of high-denomination notes even for small transactions amounting to Rs 200-300."
"Now, it is getting very difficult for us to give them change. If someone is buying fuel worth Rs 1,500-1,800, it is understandable. But shelling out a Rs 2,000 note for fuel worth Rs 300-400 puts immense pressure on us. What is worse is that we can't even refuse our customers," said Singh.
Another fuel station owner in south Delhi had a different point of view. "We are accepting 2,000-rupee notes if people fill up fuel for that much amount. Not otherwise. I can't be taking 2,000-rupee notes and giving back change. No way!"
Also read: Most of the withdrawn ₹2,000 currency notes expected to return by Sep 30: RBI governor
The owner of a Mother Dairy booth in Saket, also in south Delhi, echoed the point. "If someone makes purchases worth Rs 2,000 or more, then I accept that currency. Otherwise, I tell people to bring change or pay digitally."
Ravinder Rai of Uttam Nagar who was at a fuel station explained the predicament of the middle class: "We feel the quicker we get rid of these high-denomination notes, the better it is for us. The is a general fear of inconvenience in approaching the bank, especially after what happened during demonetisation."
Old Delhi
Shopkeepers in Chandni Chowk in Old Delhi are generally reluctant to accept high-denomination notes. Even though the notes are officially legal tender, hesitancy has crept in one of the biggest wholesale markets.
Shantanu Kumar, who owns a garment store in Chandni Chowk, told The Federal: "We accept the notes only when we have no option. Initially, we ask customers to pay through digital portals. If that is not possible, we have to accept cash."
He said shopkeepers do not want to go to banks and stand in serpentine queues.
This was also a point made by a doctor in south Delhi: "I had a few 2,000-rupee notes. Who wants to go to the bank? My daughter and I used them to buy petrol. Maybe we will keep one note for memory's sake. But I am getting sick and tired of this whole process."