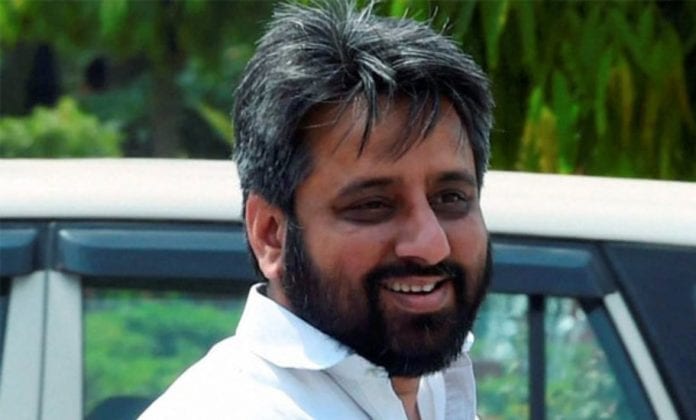 AAP MLA Amanatullah Khan on Thursday (April 2) expressed regrets over what he alleged was communalisation of the coronavirus pandemic, as he referred to Union Minister Mukhtar Abbas Naqvi and Kerala Governor Arif Mohammad Khan as 'dalals' (brokers).
मुख़्तार अब्बास नक़वी और आरिफ़ मुहम्मद खां जैसे दलाल बताएंगे कि मौलाना साद साहब जैसे बुज़ुर्ग क्या हैं और मरकज़ निज़ामुद्दीन में क्या होता है इन जैसे लोगों ने कोरोना को भी मुसलमान बना दिया अफ़सोस।

— Amanatullah Khan AAP (@KhanAmanatullah) April 2, 2020
In a tweet, the MLA from Delhi's Okhla constituency said, "'Dalals' (brokers) like Mukhtar Abbas Naqvi and Arif Mohammad Khan will tell what an elderly like Maulana Saad is and what happens in Markaz. Such people have made even coronavirus a Muslim. Regrets."
The Tablighi Jamaat's Markaz in Delhi's Nizamuddin West has emerged as a hotspot of the coronavirus, following which a major area has been sealed and an FIR lodged against its cleric Maulana Saad for violating government orders.
Following the gathering, several people had showed COVID-19 symptoms, which was soon followed by reports of attendees testing positive. A number of attendees have even died of the infection.
Related news: 2 deaths, 108 COVID cases among those evacuated from Markaz: Kejriwal