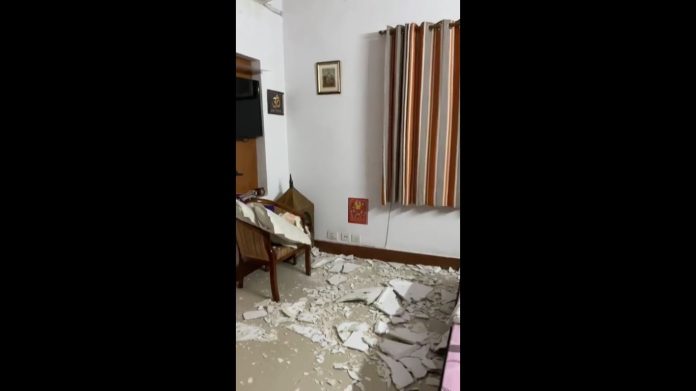 The BJP has accused Delhi Chief Minister Arvind Kejriwal of hypocrisy, claiming that he spent over ₹45 crore on renovating his residence, contrary to his previous promises of promoting honesty and simplicity in politics.
BJP spokesperson Sambit Patra called Kejriwal a "Maharaja" with a "lust for luxury and comfort," citing documents that showed expensive marble from Vietnam, pre-fabricated wooden walls, and costly curtains installed in his residence. Patra also alleged that Kejriwal offered bribes of ₹20 to 50 crore to media houses to suppress the story, but they refused.
Also Read: Preliminary probe needed before FIR against WFI chief: Delhi Police tells SC
In response, the AAP posted videos showing the dilapidated condition of Kejriwal's home before renovation, accusing the BJP of hiding the state of the house he was allotted. Kejriwal has yet to address the allegations.
According to a tweet from AAP spokesperson Priyanka Kakkar, the visit of Donald Trump cost Rs 80 crore for a three-hour stay, while the Chief Ministers of Gujarat and Madhya Pradesh use aircraft worth ₹200 crore for themselves.
मित्र डॉनल्ड ट्रम्प की 3 घंटे की विज़िट के लिए 80 करोड़ खर्च दिया। गुजरात और मध्यप्रदेश के मुख्यमंत्री अपने लिए 200 करोड़ के हवाई जहाज़ ले लेते हैं। मजाल है कोई चैनल इस पर डिबेट कर ले।

अरविंद केजरीवाल जी को 1942 में बना 1 एकड़ से भी छोटा बँगला एलोट किया जिसकी छत्ते 3 बार गिर… pic.twitter.com/GJZkSp60rD

— Priyanka Kakkar (@PKakkar_) April 25, 2023
However, she claims that no news channel has the courage to discuss these issues. Kakkar also stated that Arvind Kejriwal was provided with a bungalow built in 1942, which is smaller than one acre in size and had a roof that collapsed thrice, including once during a Janata Durbar session.
She also noted that the cost of painting and repairing the Lieutenant Governor's bungalow, which covers six acres, exceeds the cost of constructing a house for the Chief Minister of Delhi.
Also Read: AAP's Shelly Oberoi elected Delhi Mayor after BJP candidate withdraws from race
In her criticism of Lieutenant Governor VK Saxena, who represents the BJP-led central government in the capital's administration, AAP spokesperson Priyanka Kakkar suggested that he give his own home to Arvind Kejriwal and take the supposed "palace" built by Kejriwal for himself, so that the public can focus on real issues.
Meanwhile, AAP leader Sanjay Singh dismissed the controversy surrounding Kejriwal's residence as a distraction from more pressing issues. He alleged that the Prime Minister, who claims to be a fakir, is constructing a house for himself costing ₹500 crore, and that ₹90 crore was spent on renovating his current residence.