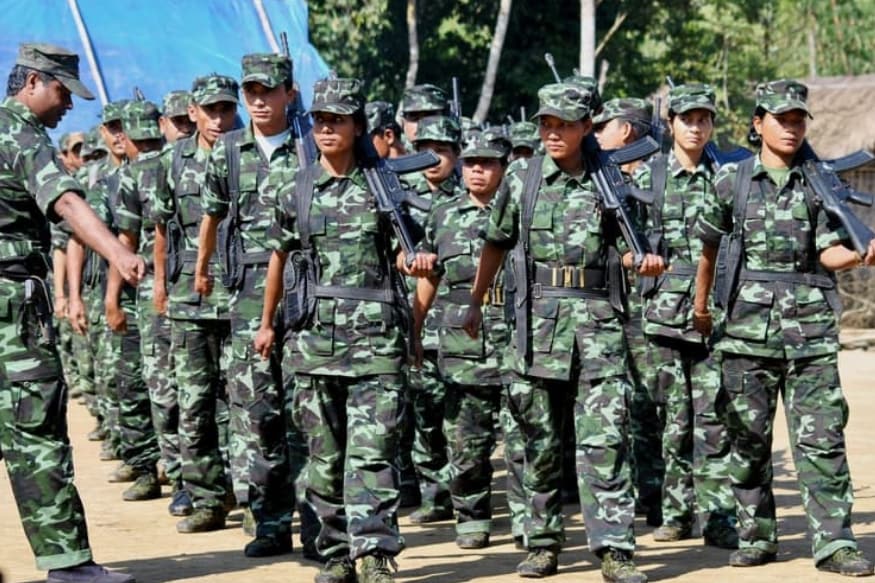 ULFA-I executes two young cadres for espionage
The Centre's peace talks with United Liberation Front of Asom-Independent (ULFA-I) may suffer a blow as the banned organisation on Saturday (May 7) stated that it has executed two of its new recruits for spying for Assam police.
The two new cadres have been identified as Dhanjit Das of Barpeta and Sanjib Sarma of Baihata Chairali. ULFA-I's lower judicial council passed the 'death sentence' on May 4 which was executed on Saturday (May 7), the banned terror outfit declared via social media.
ULFA-1 brigadier A.Z. Shironam Asom said their crime is "unpardonable".
The terror outfit issued a notice that said Dhanjit Das had first fled the camp on April 24, but was captured soon. On questioning he spilled the beans. Dhanjit confessed that he had joined the organisation on the behest of Assam police for money. ULFA-1 stated that Dhanjit was secretly in touch with police officials and wanted to hand over the organisation's supporters to Assam police.
The lower judicial council of ULFA-1 found Dhanjit guilty and sentenced him to death.
Sanjib Sarma too confessed that he joined to help police. He said he was given money to pass on ULFA-1's internal information to the police.
The terror outfit issued a video showing the two cadres confessing to their "crime".