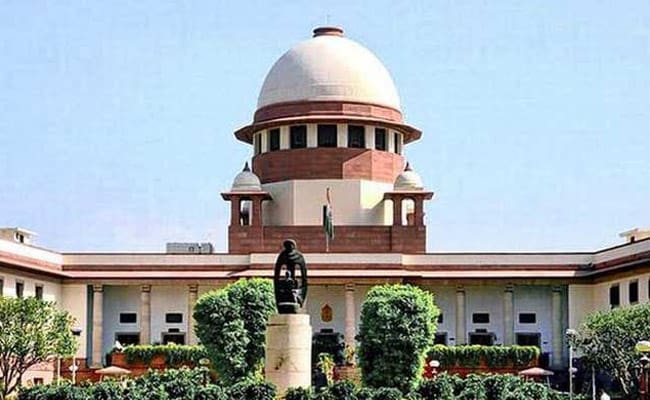 To send a "strong message" against the Supreme Court's ruling that the Sikkimese Nepali community is of 'foreign origin', the main opposition party Sikkim Democratic Front (SDF) has called for a 48-hour bandh starting Saturday (February 4).
Chief Minister Prem Singh Tamang has said that his government has already filed a review petition in the apex court for its rectification.
Former Sikkim Chief Minister Pawan Chamling, who is the president of the SDF, said, "Through this bandh, we must send a strong message from the people of Sikkim to the Central government that the people of the Sikkimese Nepali community are not foreigners. It is not possible for people to come up individually and raise their voices. We need a collective demonstration from the people of Sikkim. In a democracy, calling a bandh is the most appropriate measure to show our collective protest against the foreigner and immigrant stain on us."
Also read: Protests in Sikkim as SC refers to Sikkimese Nepalis as people of 'foreign origin'
"If the SKM (Sikkim Krantikari Morcha) government tries to foil this bandh, it will be proved, it (too) is anti-Sikkim and anti-Nepali," Chamling said in Gangtok.
Supreme Court's observations that the Sikkimese Nepali community was an immigrant one while allowing income tax exemption to all old settlers cutting across ethnic lines has riled the state politics, causing massive disaffection in all sections of the civil society.
The ruling Sikkim Krantikari Morcha (SKM) had taken out a peace march in protest against the apex court's observations.
Also read: Sikkim to plant 100 trees for every child born in state
According to reports, clashes broke out between SDF and SKM cadres on Saturday the day on which SKM is celebrating its 11th Foundation Day.
CM Tamang has called for an emergency session of the Assembly next Thursday (February 9).
In a social media post, Tamang said the government has filed a review petition in the Supreme Court.
"This is to inform everyone that the Government of Sikkim has filed a review petition before the Hon'ble Supreme Court of India for suitably addressing the grievances and sentiments of the people of Sikkim concerning certain observations in the judgment pronounced on January 13, 2023," he posted on Twitter.
"I will be going to New Delhi to personally meet Union Law Minister Kiren Rijiju and top law officials of the country. The matter is being dealt with in all seriousness and all steps will be taken to protect the rights and dignity of the Sikkimese people, he added.
I reassure everyone that the matter is being dealt with in all seriousness, and I will do everything possible to protect the rights and dignity of all the Sikkimese people.

Jai Hind!
Jai Sikkim!
4/4

— Prem Singh Tamang (Golay) (@PSTamangGolay) February 2, 2023
Earlier, Health Minister Mani Kumar Sharma resigned from his post on Thursday after questioning the state government's handling of the issue.
In a letter to Tamang, he said the state government has not taken the sentiments of Sikkimese people seriously.
"I feel it is not necessary to remain in the state cabinet further," Sharma said and urged Tamang to accept his resignation with immediate effect.
(With agency inputs)