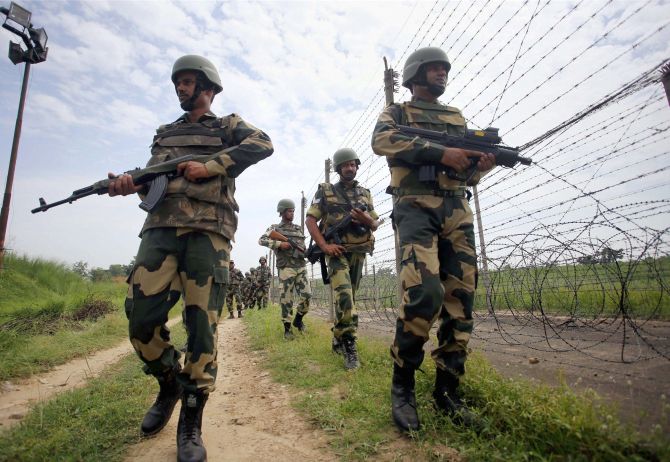 Election officials have seized alcohol, drugs, cash, and freebies worth over Rs 51 crore in Meghalaya, state Chief Electoral Officer (CEO) FR Kharkongor said on Wednesday (February 8).
Elections to the 60-member Meghalaya Assembly are scheduled to be held on February 27.
Kharkongor told PTI that "alcohol, drugs, cash, and freebies" worth Rs 51.27 crore have been seized across Meghalaya. He said both static and flying squad surveillance teams of the state and central enforcement agencies have made these seizures since January 18, when the model code of conduct came into force, until Tuesday (February 7).
Also read: Meghalaya polls: MDA infighting intensifies, boosting TMC's chance
According to the CEO, at least 34 assembly constituencies across the state have been identified as "expenditure sensitive," and flying squads have been strictly monitoring the movement of people in these assembly segments.
BSF seizes fake notes
The state election office has already deployed 20 companies of central armed police forces across the state.
A vigilant BSF team has confiscated fake currency notes with a face value of Rs 55,000 being pumped into East Jaintia Hills district. A BSF spokesperson said the team posted along the India-Bangladesh border detected suspicious movement of miscreants coming in from Bangladesh in the dead of the night on Tuesday.
Also read: Woman refuses freebies from Meghalaya poll candidates, returns them
Upon challenging the intruders, they fled to Bangladesh but left behind a bag containing 105 fake notes in the denomination of Rs 500. He said the fake currency was of very low grade and suspected that they were printed in Bangladesh.
An FIR has been lodged at Umkiang police station.
(With agency inputs)