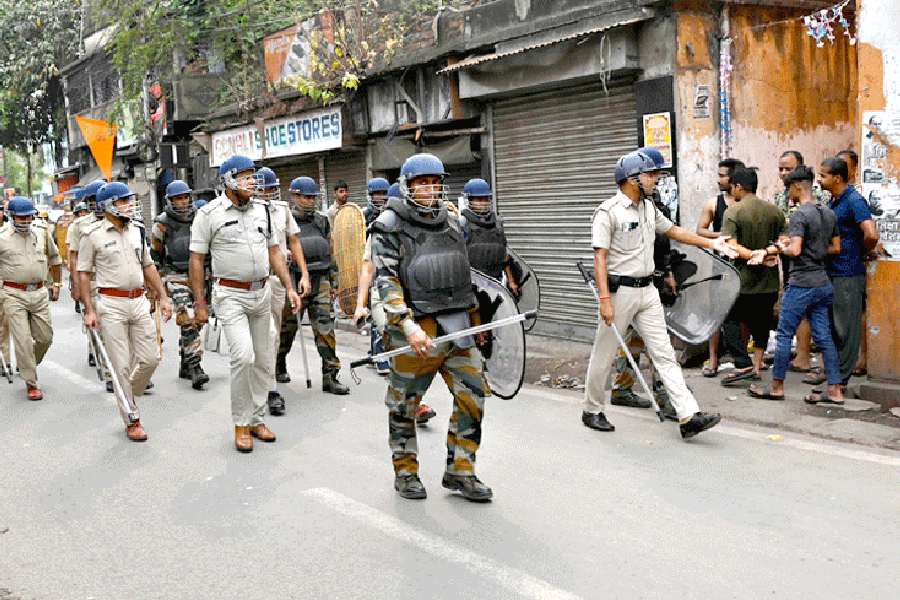 The Army and Assam Rifles were deployed to control the situation in Manipur where violence broke out during a tribal agitation, a defence spokesperson said on Thursday. So far, 4,000 people have been rescued by the forces from the violence-hit areas, and given shelter, he said, adding that more people are being shifted to safer places.
Meanwhile, Union Home Minister Amit Shah on Thursday spoke to Manipur Chief Minister N Biren Singh and took stock of the situation in the state. The Centre, which is monitoring the situation in Manipur, has also dispatched teams of the Rapid Action Force (RAF) for deployment in violence-hit areas.
The RAF is a specialised force to handle riot-like situations. Officials said the home minister has spoken to the Manipur chief minister, who briefed him about the ground situation and the steps taken to restore peace.
The Army, Assam Rifles deployed
The Army and Assam Rifles were requisitioned in the night, and along with the state police, the forces arrested the violence by the morning, the spokesperson said. "Flag marches are being conducted to keep the situation under control," he said.
Apart from these two forces, sufficient number of paramilitary forces were also available in Manipur for deployment in violence-hit areas. Official sources said five companies of the RAF have been airlifted to Imphal while 15 other general duty companies have been asked to be in a state of readiness for deployment to the state. About 15 companies of the CRPF are already available in Manipur for deployment, the sources said.
Also read: Manipur violence: Curfew in 8 districts, mobile internet services suspended
The violence broke out on Wednesday during Tribal Solidarity March called by All Tribal Student Union Manipur (ATSUM) in Torbung area of Churachandpur district to protest the demand of non-tribal Meiteis, who dominate the Imphal Valley, for Scheduled Tribe (ST) status.
Thousands of agitators took part in the rally, during which clashes between tribals and non-tribals broke out, a senior police officer said.
Also read: Manipur: Govt building set afire in Churachandpur; night curfew imposed
Police fired several rounds of tear gas shells to control the situation, the officer said.
Agitated youths were seen gathering at Canchipur in Imphal West district and Soibam Leikai in Imphal East in the Valley calling for retaliation, the official said.
In view of the situation, curfew was imposed in non-tribal dominated Imphal West, Kakching, Thoubal, Jiribam and Bishnupur districts and tribal-dominated Churachandpur, Kangpokpi and Tengnoupal districts. Mobile internet services were suspended across the state for five days.
(With Agency inputs)