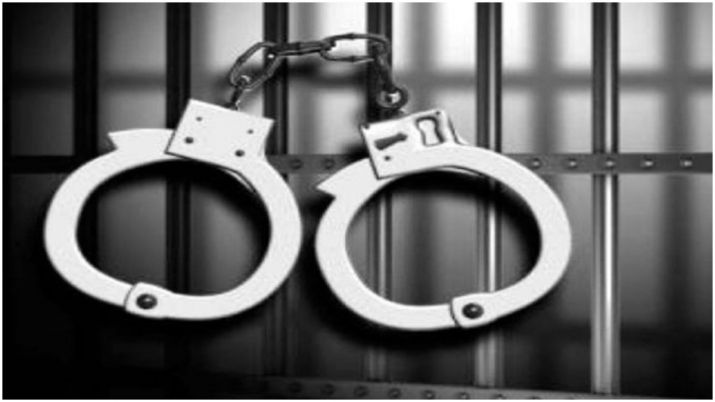 Manipur horror: 4 arrested, hunt on for others; house of main accused set on fire
Police have made four arrests in the case of two tribal women being paraded naked by a mob in Manipur's Kangpokpi district, hours after a video of the May 4 incident sparked massive outrage across the country, forcing Prime Minister Narendra Modi to render a statement on the issue.
Reports said one of the accused was part of the mob that paraded the women to a field where they were allegedly gang-raped.
On Thursday (July 21) evening, Chief Minister N Biren Singh briefed reporters that two persons have been arrested. Hours later, official sources said two more arrests have been made. Police said the first arrested person – Huirem Heradash Singh – was seen prominently directing the mob at B. Phainom village of Kangpokpi district in the 26-second video that surfaced on Wednesday (July 20). The identity of the other three arrested persons was not immediately known.
Also read: Rage over video unites Manipur; can it act as a bridge between warring groups?
Senior officers are scrutinising the video and matching those who feature in it with the people arrested.
Biren Singh won't resign
Amid speculations about Chief Minister Singh's ouster over the incident in the wake of vehement demand by the Opposition for him to resign, reports said that the BJP has no such plans and rather wants to prioritise on restoring law and order in the state.
"The situation in Manipur is under control. The Home Minister spoke to Kuki groups this morning. Assured them of speedy action…The Centre is in constant touch with the state," NDTV quoted sources as saying.
Intense hunt on for other accused
Taking suo motu cognisance of the video, police on Thursday night said a case of abduction, gang rape and murder was registered at Nongpok Sekmai police station in Thoubal district against unknown armed men and that all-out efforts were on to arrest the culprits at the earliest.
During the night-long raids, supervised by senior IPS officers, the person identified as Huirem Heradash Singh, age 32, was arrested from Thoubal district while a manhunt has been launched to nab others.
The two women are alleged to have been sexually assaulted before being set free by the mob comprising the majority community.
House of accused set on fire
Meanwhile, irate villagers set the house of accused of Heradash Singh on fire and have also ostracised his family.
Chief Minister Singh termed the incident as "inhuman" and said the culprits deserve a "capital punishment". Expressing strong condemnation, he labelled it as a crime against humanity and maintained that his government would not remain silent on this heinous crime. He said that immediately after seeing the video, he had directed the Cyber Crime Department to check its authenticity and also instructed officials to conduct a mass combing operation at the suspected areas to nab the culprits.
Singh said his government was putting in all possible efforts to restore peace and normalcy in the state and talks have been held with various civil society organizations of different communities, businessmen, leaders of religious institutions as part this process. "As we have lived together for a long time and must live together in future too, misunderstanding amongst communities can be sorted out and addressed with talks, so that we can live together again peacefully," he added.
Also read: End silence and act now, Mizoram CM tells PM Modi over Manipur
Meitei body condemns incident
Influential Meitei body – Coordinating Committee on Manipur Integrity (COCOMI) – also issued a statement saying it strongly condemns "the barbaric and uncivilised act of violence on two ladies parading naked in broad daylight at a remote village in Manipur".
COCOMI in the statement said that it is trying all possible means to hunt down the culprits wherever they are. "The entire Meitei community is in deep shame and anguish over the clip…COCOMI firmly believes that all those involved in the barbaric act will not be spared by the Meetei community in any ways and befitting punishment will surely be given to everyone involved in the crime," it said.
'Similar incident was averted a day before'
One of the eyewitnesses of the May 4 incident, Hahat Vaiphei, claimed the villagers of B Phainom thwarted a similar attempt by a mob the previous day. "When we started to relocate from the village, we were caught by the mob. They dragged us away from the village as we made appeals to spare us," Vaiphei told a YouTube channel run from neighbouring Mizoram.
She said the mob forced the two women to parade naked before raping them.
Also read: Manipur women paraded naked before gang-rape; will Modi break his silence now, asks Oppn
More than 160 people have lost their lives, and several have been injured since ethnic violence broke out in the state on May 3, when a Tribal Solidarity March was organised in the hill districts to protest against the Meitei community's demand for Scheduled Tribe (ST) status. Meiteis account for about 53 per cent of Manipur's population and live mostly in the Imphal Valley, while tribals, which include Nagas and Kukis, constitute 40 per cent and reside mostly in the hill districts.
(With inputs from agencies)