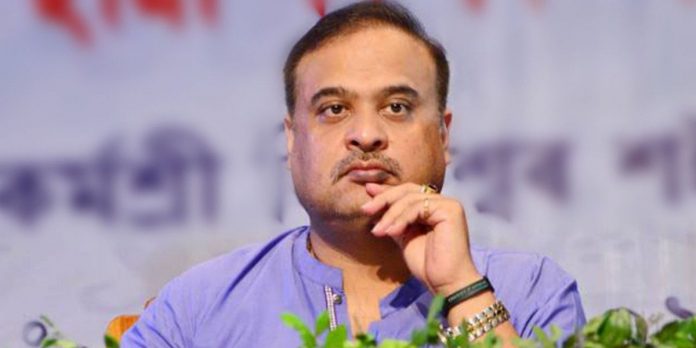 In a visible thaw in relations, Assam Chief Minister Himanta Biswa Sarma has ordered the state police to withdraw the FIR against Mizoram Rajya Sabha MP K Vanlavena as a "goodwill gesture" following the Mizoram chief minister's assurance to settle the border dispute amicably.
Announcing the decision on Monday (August 2), the Assam chief minister, however, said that cases filed against other police officers in the July 26 border violence in which five Assam policemen and a civilian were killed, would be pursued.
Also read: Amit Shah speaks to Assam, Mizoram CMs in bid to defuse border row
"I have noted statements in media by Honble CM @ZoramthangaCM wherein he has expressed his desire to settle the border dispute amicably. Assam always wants to keep the spirit of North East alive. We are also committed to ensuring peace along our borders," Sarma tweeted on Monday.
"To take this goodwill gesture ahead, I have directed Assam Police to withdraw FIR against K Vanlalvena, Hon'ble MP, Rajya Sabha from Mizoram. However, cases against other accused police officers will be pursued," he said in another tweet.
In a statement that came out as incendiary, Vanlalvena during an interaction with reporters outside Parliament, warned the Assam police that they will be killed if they came to Mizoram's borders again.
"More than 200 policemen entered our territory and they pushed back our policemen from our own posts and they gave firing orders first, before they fired. They are lucky that we didn't kill them all. If they come again, we shall kill them all," he said.
Issuing summons to the Mizoram MP, Assam Police had said that it will take "lawful action" against Vanlalvena for his "threatening" statement.
On Sunday, the Mizoram Police booked the Assam chief minister on charges of attempt to murder and criminal conspiracy over the July 26 border violence. Cases against four Assam police officers and two government officials were also filed.
Sarma, who reacted by saying that that he is glad to court assert if the same pacifies the people on either side, expressed his desire to resolve the conflict through talks.
"We are ready to talk with the Mizoram government at any point of time, whether it is in Aizawl, Silchar, Guwahati or Delhi. From our side, we have no issue. If the Mizoram Chief Minister asks for any discussion, we are available. We have absolutely no issue," Himanta Biswa Sarma said.
Also read: Mizoram feels the pinch after Assam blocks COVID essentials, fuel trucks
On the fateful day, five personnel of Assam police and a civilian were killed and 50 others were injured when the Mizoram police reportedly opened fire on a team of Assam officials.
Mizoram Chief Minister Zoramthanga, however, claimed that it was the Assam Police who had fired first. He, however, had pitched for a peaceful solution to iron out the differences.
On Sunday Zoramthanga after holding a telephonic discussion with Home Minister Amit Shah and the Assam chief minister said the border dispute will be amicably solved through dialogue.
In a tweet, he also urged the people of Mizoram to avoid posting sensitive messages to avert any possible escalation of the situation.