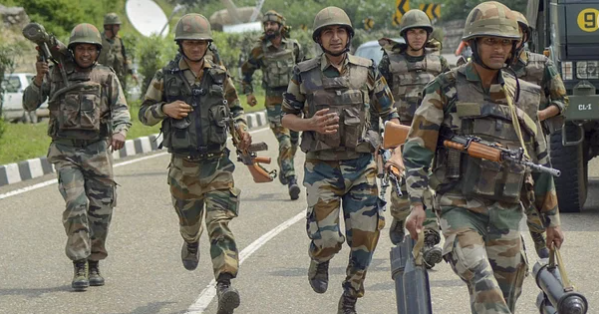 The Assam government will extend the disturbed area tag under the Armed Forces Special Powers Act (AFSPA) for another six months in eight districts of the state from April 1.
A notification issued by the state home and political department said AFSPA will be extended for Tinsukia, Dibrugarh, Charaideo, Sivasagar, Jorhat, Golaghat, Karbi Anglong and Dima Hasao districts.
Also read: Will remove AFSPA completely from North East, says PM at Assam rally
The AFSPA tag, however, would be lifted from Lakhipur sub-division of Cachar district from April 1, following a review of the law and order scenario in the state.
The Centre had earlier announced removal of AFSPA from April 1, 2022 from the entire state of Assam barring nine districts and a sub-division of Cachar district.
Also read: Centre withdraws AFSPA from parts of Nagaland, Assam, Manipur
The state was declared a disturbed area under AFSPA during the intervening night of November 27-28, 1990, and this has been extended every six months since then.