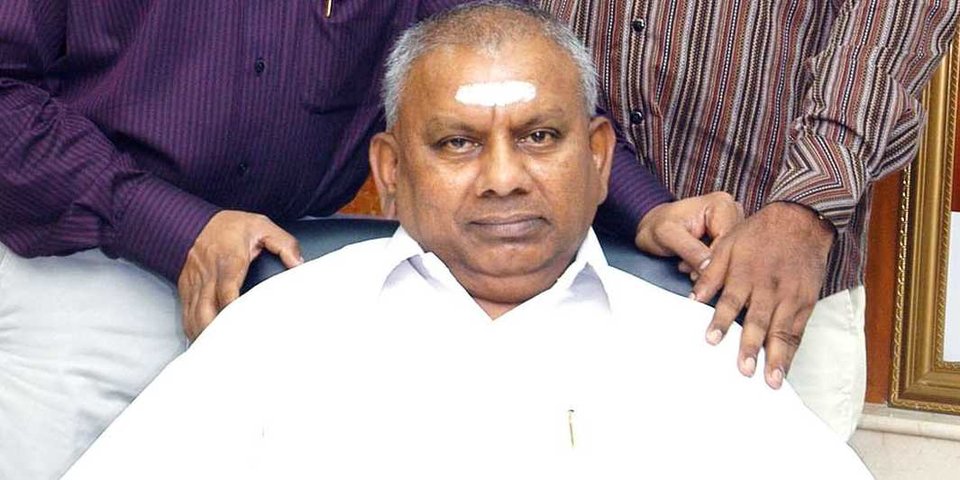 Memories of Saravana Bhavan leave a bitter taste for Jeeva Jothi
It took 18 years for R Jeeva Jothi, the youngest daughter of a former manager of Saravana Bhavan, to get justice for the murder of her husband, Prince Santhakumar. Opening up to The Federal, she said that the journey has not been a pleasant one.
While her family and friends were supportive of her decision to file a complaint against P Rajagopal, founder of Saravana Bhavan, strangers who didn't know the case made it difficult for her. Now, in the age of social media, online trolls add to her woes.
The Supreme Court, on March 29, upheld the conviction and life imprisonment of Rajagopal on charges of murder.
"When filing the complaint, it was a little difficult to deal with the abuses from people who didn't know about the incident then, even though I had the support of my family and friends. But, after 18 years, the Supreme Court's verdict has come as an answer to all the abuses that were hurled at me," said Jothi.
With the judgement out, she thought she could put everything behind her but she was in for a rude surprise the next morning. On March 30, she came across a series of social media posts — including videos — trolling and abusing her. "He (Rajagopal) can be good to his employees, but people should know the facts before saying something about the case. For 'likes' and shares, without knowing the sequence of events that happened since 1999 to 2001, people comment," said a visibly upset Jothi.
Retelling the story
It was in 1999 that the Saravana Bhavan founder was advised by an astrologer to marry a daughter of his employee. According to the prosecution documents, Rajagopal made advances on Jothi, daughter of Ramasamy, who was the assistant manager of the hotel then.
However, Jothi turn him down and eloped with Santhakumar, her brother's math tuition teacher. A persistent Rajagopal made several attempts to separate Jothi from Santhakumar. On failing, he directed a group of eight henchmen, including his employees, to kill Santhakumar. On October 26, 2001, Santhakumar was forcefully separated from Jothi and kidnapped. His body was recovered on October 31, 2001 in the Kodaikanal forest region.
Moving on
After that, Jothi moved to Thanjavur and started a tailoring shop. When she filed the complaint, though she wasn't threatened, she was allegedly offered crore of rupees to withdraw the case. "But everyone in my family was strong and we rejected the offer," she said.
Eventually, she expanded her humble tailoring unit. "Now, I also design dresses for models and make bridal dresses. We set up a small hotel in Thanjavur and it is maintained by my mother, after the demise of my father a couple of years ago," she said.
She thanked the late chief minister J Jayalalithaa for taking her case seriously. "It is only because of Jayalalithaa amma that the then city police commissioner formed special teams and inquired into the matter. Their hard work has to be appreciated as the case stood ground in all three courts," she said.
Charges filed
In connection with the case, Rajagopal and nine others were slapped with various charges, including murder. However, the Sriperumpudhur session's court convicted all the accused on charges of culpable homicide not amounting to murder and sentenced them to undergo 10 years rigorous imprisonment, apart from handing out a fine of ₹50 lakh.
Rajagopal was jailed for few months and came out on bail. But the high court convicted all the accused on charges of murder, instead of culpable homicide not amounting to murder, and sentenced them to undergo life imprisonment. It, however, reduced the fine amount from ₹50 lakh to ₹30,000. Subsequently, eight of the convicts, including Rajagopal, went on an appeal to the Supreme Court and, after nearly a decade, the SC upheld the high court's order.