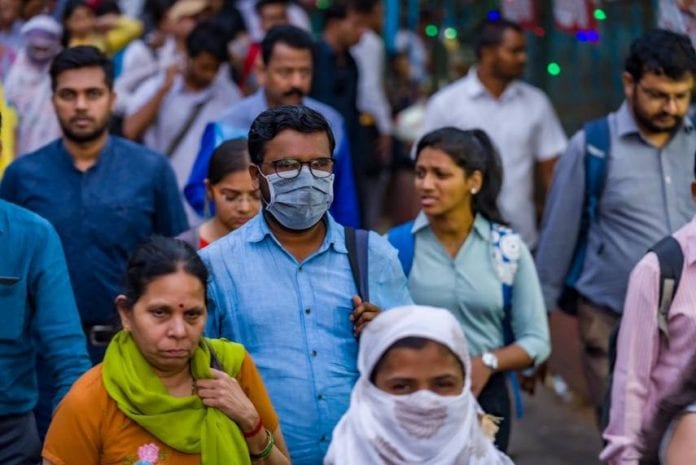 West Bengal registered a new single-day record in with 1,344 COVID-19 cases on Saturday (July 11), taking the total to 28,453.
With 26 new fatalities, the death toll rose to 906 in the state, the state health department said.
Kolkata registered the maximum number of 16 deaths, it said in a bulletin. Since Friday, 611 patients have recovered from the disease and 11,403 samples were tested, the department said.
The number of active cases in the state stood at 9,588, the bulletin added.
This is the third day of the weeklong lockdown in the state which saw barricades coming 463 containment zones spread across 20 of the 23 districts in the state that started since 5 pm on Thursday (July 9).
Chief Minister Mamata Banerjee had said the shutdown will be in force for seven days, after which the future course of action will be decided.
West Bengal govt orders new equipment to ramp up tests
Aiming to conduct clinical examinations of at least one lakh COVID-19 samples daily, the West Bengal government has placed orders for advanced testing equipment from a Switzerland-based pharmaceutical company, an official said on Saturday.
The device, which can conduct novel coronavirus tests on the Cobas 6800/8800 system, is being brought to the state via waterways and delivery is expected soon, the official said.
"With the rising number of COVID-19 infections, it is imperative to augment testing of samples. This particular instrument has the capacity to test a lakh of samples daily," he said. "West Bengal will perhaps be the first state in the country to start using them."
The state is testing around 10,000 samples on a daily basis. The equipment will be put to use in select state-run hospitals in north Bengal and in the metropolis to start with, he said. "The cost of conducting 10,000 tests is Rs 2-2.5 crore. Once this system is in place, it will cut down on the expenditure," he said.
Training of technicians on operating the device has started at the Calcutta School of Tropical Medicine.
"The arrival of the equipment is getting delayed because of the lockdown, but we expect it soon," he added.
The Cobas SARS-CoV-2 is a real-time reverse transcription polymerase chain reaction (RT-PCR) machine intended for qualitative test on the Cobas 6800/8800 system to detect the infection from nasopharyngeal and oropharyngeal swab samples, and it is approved by the World Health Organization (WHO).
(With inputs from agencies)