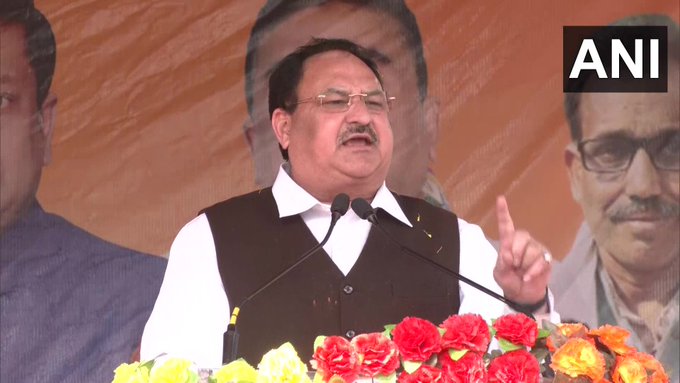 Dubbing the TMC as a party that stands for Terror, Mafia and Corruption, BJP national president JP Nadda on Sunday (February 12) accused it of committing massive irregularities in the implementation of the PM Awas Yojana (PMAY) in West Bengal.
Claiming that the state has been brought to a "standstill" under the Trinamool Congress rule, Nadda said the BJP would end the "jungle raj of Mamata Banerjee".
Addressing a public meeting in Purba Medinipur, West Bengal. https://t.co/e3i9NjIGz5

— Jagat Prakash Nadda (@JPNadda) February 12, 2023
"As PMAY is being audited in West Bengal, massive irregularities have come up. It has shown that people who have two-three storey buildings received houses under the scheme. This is the situation in West Bengal," he said.
Nadda also said that West Bengal, despite having a woman chief minister, tops the chart in terms of crime against women.
"The TMC stands for Terror, Mafia and Corruption. There is graft everywhere in West Bengal. Whether it is SSC recruitment or any other type of hiring, jobs are up for sale," the BJP chief added.
With agency inputs