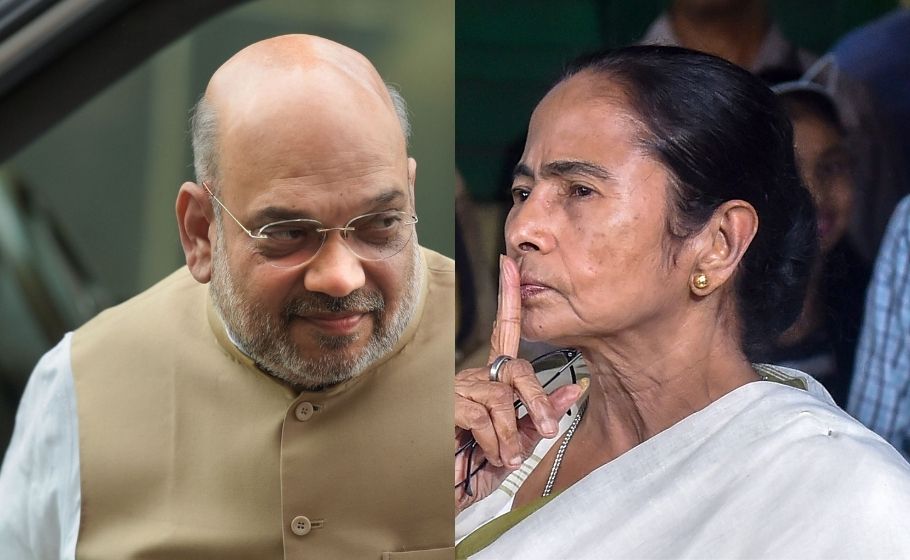 The Centre has summoned three Indian Police Service (IPS) officers from West Bengal for "central deputation" for an alleged lapse in the security of BJP chief JP Nadda, whose convoy came under attack in the state on Thursday. The summon has left the Trinamool Congress fuming with the party accusing the Centre of "terrorising" officers of the state.
The home ministry, in a letter to the state's chief secretary late Friday, asked the release of three IPS officers – Diamond Harbour SP Bholanath Pandey, South Bengal ADGP Rajeev Mishra and Presidency Range DIG Praveen Tripathi – for "central deputation".
The IPS officers were deputed for Nadda's security during his visit to the state. TMC MP Kalyan Banerjee said they were deputed near where Nadda's convoy came under attack on Thursday. This, he said, exposes the Centre's motive that they want to pressurise the cops.
"The IAS/IPS officers are governed by Article 312 of Constitution, after being selected for a post they are assigned a state cadre. The Centre may ask for names of officers to be sent on deputation; then it's up to the state to release them or not," said TMC MP Saugata Roy.
Related news | Nadda convoy attack: Mamata refuses to send chief secy, DGP to Delhi
The Trinamool Congress, which rules in West Bengal, and the BJP, which holds power at the Centre, had locked horns over the December 10 incident, with the Union home ministry first summoning the West Bengal chief secretary and state's police chief over the law and order situation in the state. The state officials, however, refused the summons.
Chief secretary Alapan Bandopadhyay informed the Union ministry that he was directed to request to "dispense with the presence of the state officials" in the meeting convened in Delhi on Monday (December 14).
Behind the summons to the top state officials, the Mamata Banerjee-led party smelled a "political motive", with MP Kalyan Banerjee asserting that law and order is a state subject. He alleged, Centre was resorting to coercive means to intimidate the state administration, and the top officials were summoned at the instance of Union Home Minister Amit Shah.
"We want to inform you that law and order is within the domain of the state under 7th Schedule of the State list…How in respect of the law and order situation you can call both the officers for any sorts of discussion?" he asked in a letter to Union Home Secretary Ajay Bhalla, who reports to Amit Shah.
He said in respect of law and order, the state government is accountable to the legislative assembly "but not to you or to your home minister." "Laws have been thrown out in river by your action at the instance of Shri Amit Shah, BJP leader and Union Home Minister," he said, adding that indirect attempts were being made to impose emergency in West Bengal.