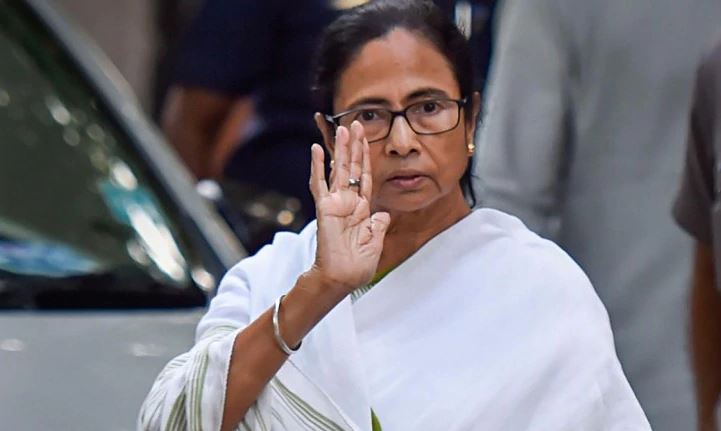 Blow to Mamata: Senior TMC leader Dinesh Trivedi quits party
In another serious blow to West Bengal Chief Minister, Mamata Banerjee, who is on the brink of fighting an assembly election in May, one more senior Trinamool Congress leader, Dinesh Trivedi made a dramatic exit from the party on Friday
In another serious blow to West Bengal Chief Minister Mamata Banerjee ahead of the  assembly election, one more senior Trinamool Congress leader, Dinesh Trivedi, made a dramatic exit from the party on Friday (February 12). Trivedi announced his resignation suddenly in a theatrical manner in the Rajya Sabha, after stating that he feels suffocated in his party and helpless to stop the violence in his state.
Disrupting a proceeding in the Rajya Sabha, Trivedi requested five minutes to talk about a serious issue. And, subsequently launched into ruminating about how there comes a "moment" in a person's life when an inner voice sends him a message.
"Today, I encountered a similar moment as I was sitting here and wondering why we are in politics," said Trivedi. Further, the speech given by Prime Minister Modi and Ghulan Nabi Azad (recently, Modi gave a tearful farewell speech to Azad on his retirement from Parliament) stirred him up as he felt they spoke for the country, he said.
Also read: Mamata's biggest challenge is to stem rot in Trinamool Congress
"A moment comes when a person has to decide whether the country is bigger than the party or whether the individual is the supreme," pointed out Trivedi.
The senior TMC leader, who has been in Mamata Banerjee's party since its inception in 1998, went on to express his reservations about the violence being unleashed in his state, and democracy attacked.
"I am feeling uneasy sitting here. I think of what I should do. I am from the land of Subhash Chandra Bose, Khudiram, Rabindranath Tagore…," he said. Should he obey party discipline, he pondered loudly. He said he felt stifled since his soul is saying that he is sitting in the RS and doing nothing.
And, finally quoting Swami Vivekananda's 'Arise, awake', the MP said, Hindustan Times reported, "My inner voice is telling me that if I can't do anything for my state sitting here, it's better I leave this chair."
However, he said that he was grateful for his party for sending him to Parliament. But now, he could not take any more of what was happening. "I am feeling suffocated and that's why I want to resign from here and want to work for my Bengal," the MP said.
Shortly afterwards the grand speech, he handed over his resignation to Rajya Sabha chairman and Vice-President Venkaiah Naidu.
Also read: Budget: Centre's largesse for West Bengal just ahead of elections
Though his resignation shocked his party, the TMC issued a statement that 'Trinamool' means grassroots. This will give us an opportunity to send a grassroots worker of the party soon to the Rajya Sabha, it said.
However, senior Trinamool Congress leader Saugata Roy said the resignation was unfortunate and not good. "I knew he was dissatisfied but I did not know he would quit," he said, NDTV reported. Trivedi was unhappy because even though this former Lok Sabha MP from Barrackpore was nominated to the Rajya Sabha last year by his party, he had been sidelined after his defeat in the 2019 Lok Sabha parliamentary elections.
The BJP did not miss the opportunity to throw out the welcome carpet for him to join the party. Just moments after his resignation, senior BJP leader Kailash Vijayvargiya told reporters that Dinesh Trivedi is more than welcome to join the BJP. Though Trivedi had told him a year ago that "things were not good" in his party, he took a year to quit the Trinamool, Vijayvargiya said.
On Thursday, Trivedi had tweeted praising Prime Minister Narendra Modi's speech in parliament that acknowledged the role of the private sector in India's progress and global standing. He had tweeted that he agreed with Modi, and the country needed to support young talented minds to innovate, create and distribute wealth.
Though the TMC is putting on a brave front, with Mamata Banerjee often declaring that the door is open for traitors and greedy politicians to leave, the reality is that the TMC has lost several key leaders to the BJP since December.
In December, Mamata Banerjee lost her top aide Suvendu Adhikari, who took over 40 more leaders and workers with him to the BJP.
In the battle for Bengal, the fight has just got more intense.