RJD's Tejashwi Yadav has voiced his support for Mamata Banerjee in the upcoming West Bengal assembly elections, asking Biharis domiciled in the state to vote for her Trinamool Congress (TMC). But he stayed away from commenting on forging any alliance.
Yadav, younger son of former Union minister Lalu Prasad and the face of RJD in Bihar, met Chief Minister Banerjee in Kolkata on Monday, seeking to forge an unity among the secular parties ahead of the state elections. TMC leader Firhad Hakim also joined the meeting.
Emerging from a meeting with her at the secretariat, he said his party's first priority was to stop BJP's progress in West Bengal. He, however, avoided giving a straight-forward answer to questions about whether the RJD will contest the elections in alliance with TMC, saying the upcoming polls will be a fight for saving "ideals and values."
Advertisement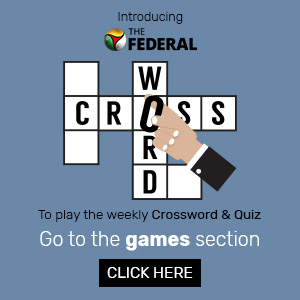 "Our party's stand is to provide full support to Mamata ji," he said, appealing to the people from Bihar domiciled in Bengal to stand with Banerjee's party. He said it is Lalu ji's decision to provide full support to the Trinamool supremo.
Tejashwi also denied that his support to the TMC in Bengal election would affect the RJD's alliance with Left and Congress in Bihar, citing the example of Kerala where the CPI(M)-led LDF is in a direct contest against the Congress-led UDF.
Banerjee, on her part, said she and jailed RJD supremo Lalu prasad share "mutual respect." "When we are fighting, it's brother Tejashwi who is also fighting, we are together," Banerjee told reporters. She also said her blessings are with Tejashwi so that his government is soon formed in Bihar.
Related news | In 8-phase Bengal polls, Mamata's populism vs corruption charges
The election to 294-member West Bengal assembly will be held in eight phases beginning March 27. The ruling TMC is likely to axe several sitting MLAs from its candidate list, said sources on Monday. The party is planning to nominate more youths, women, and leaders with clean image and acceptability in their area, they said.
Chief Minister Banerjee met the party's 12-member election committee in the afternoon at her residence in Kalighat and brain-stormed over the nominations. The election committee today authorised Mamata Banerjee to take the final call regarding selecting candidates, a senior TMC leader said.