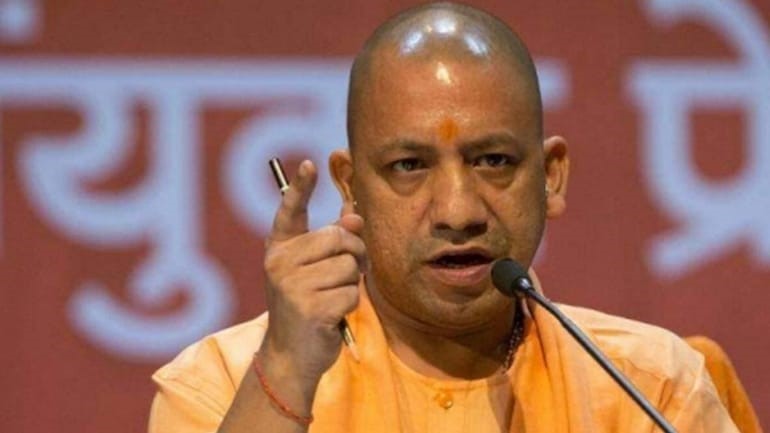 Uttar Pradesh Chief Minister Yogi Adityanath held an election rally in Malda, West Bengal, on Tuesday, and criticised the Mamata Banerjee government over "appeasement politics" and for not curbing "dangerous activities" such as "cow smuggling and love jihad".
Adityanath is currently in West Bengal as part of the BJP's election strategy to get all its top leaders to campaign in the state. The BJP, which has never governed West Bengal, is fighting a no-holds barred battle with the ruling Trinamool Congress.
According to a news agency ANI, Adityanath said that "love jihad" is taking place in West Bengal because of appeasement politics, while a law to curb it has been implemented in Uttar Pradesh. "So the state government [West Bengal] is unable to stop cow smuggling and love jihad – dangerous activities that will show results in the time to come," he said, according to India Today.
Advertisement
Also read: Kerala govt sleeping over 'love jihad', charges Yogi Adityanath
During his campaign tour of Kerala in February, the UP CM had also slammed the Left Front government for allegedly not taking any steps to stop "love jihad" in their state.
"Love jihad" is a conspiracy theory used by right-wing activists to refer to the alleged plan by Muslims to force Hindu girls to convert after they make them fall in love with them.
The UP CM also took a dig at Banerjee for not allowing people to raise the 'Jai Shri Ram' slogan and added that those who oppose Ram have no business in Bengal. He was referring to an incident during Netaji Subhash Chandra Bose's birth celebrations, when Banerjee refused to address the gathering after the public shouted slogans of 'Jai Shri Ram' at the event.
Pointing out that a government in UP used to fire bullets at Ram devotees in Ayodhya,  Adityanath warned, "You can see the condition of that government now. Now it's the TMC government's turn in Bengal."
Also read: As Bihar goes to polls, BJP shifts its focus to West Bengal
According to Adityanath, people's sentiments were being "toyed" with, as Durga Puja gets prohibited and cow slaughter is started forcefully during Eid.
He criticised the state government for its silence on these matters. "The state government remains silent. Now it's attempted to ban slogan of 'Jai Shri Ram' and attacks are executed," he added.
Hence the BJP's national leadership and every worker of the party were rallying around their Bengali brothers and sisters to "re-establish the identity of Bengal", he said.
West Bengal embodied cultural nationalism in India and it has been the land of the revolution for India's freedom struggle, he said. But, it hurts the entire country to see an "environment of anarchy'' in the state.