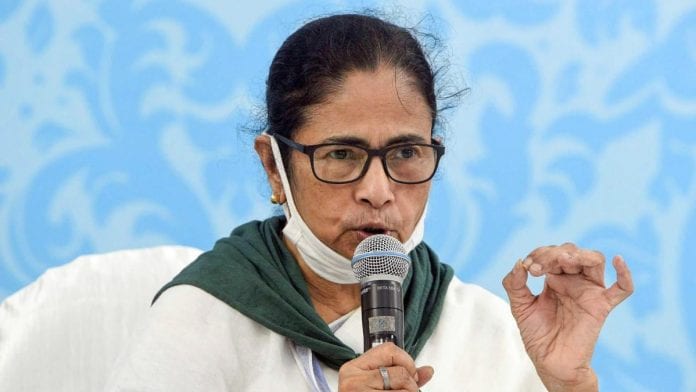 West Bengal Chief Minister Mamata Banerjee on Saturday (December 26) slammed Prime Minister Narendra Modi for accusing her Trinamool Congress government of not allowing the benefits of PM Kisan Yojana scheme to reach the farmers, and said that the Centre was "indulging in propaganda for petty political gains".
"Our farmer brothers & sisters have been on streets protesting against new farm laws. Instead of addressing them, the PM chose to mislead the people with half-truth and distorted facts. The BJP-led Centre for not cooperating and only indulging in propaganda for petty political gains," she wrote on Twitter.
Our farmer brothers & sisters have been on streets protesting against new farm laws. Instead of addressing them, PM today chose to mislead the people with half-truth & distorted facts. BJP-led Centre is not cooperating & only indulging in propaganda for petty political gains. pic.twitter.com/gtngklCruy

— Mamata Banerjee (@MamataOfficial) December 25, 2020
She posted a strongly-worded letter on the microblogging site, in which she said the Centre owes ₹85,000 crore outstanding dues to the state, which includes ₹8,000 crore unpaid GST dues. She wrote "at least a part of those funds should be released so that West Bengal is in a better position to address its needs."
The chief minister said that her government was prepared to do anything for the welfare of the state even if it means supporting the Centre's schemes that are "purely meant to further their political agenda." Banerjee added that her ideologies "were consistent with the vision of the founding fathers of the country" and that she has "wholeheartedly served the people of West Bengal with the right intent, efforts and with everything I have", and that she would "give a befitting reply" to those "trying to malign us and the state."
Also read: Mamata fumes over MHA summons to IPS officers, says Centre crossing limits
In his address to nine crore farmers on Friday (December 25), PM Modi alleged "around 70 lakh farmers of West Bengal are not getting the benefit of PM Kisan Yojana scheme, which is fully funded by the Centre. Bengal is the only state which is not allowing benefits of the schemes to reach the farmers." He further accused the Mamata Banerjee government "of playing politics by stopping benefits for their own farmers."
PM Modi asked: "Her actions against the farmers have hurt me a lot. Why is the Opposition quiet on this?"
The BJP and TMC have been in conflict during aggressive campaigning ahead of the West Bengal Assembly polls. In October, BJP leader Manish Shukla was killed in the state and in December, BJP chief JP Nadda's convoy was attacked with stones allegedly by TMC cadre. As a result, the Centre had asked three IPS officers to be immediately released for central deputation, but was slammed by Mamata for interfering in the state's matters.
Earlier this month, the ruling TMC received a setback when one of its strongmen, Suvendu Adhikari, who was among those responsible in catapulting TMC to power in 2011, joined the BJP along with several other TMC leaders, including many MLAs.
Besides, Mamata and the Centre are also at loggerheads over the contentious farm laws with the TMC supremo opposing the legislations.
Also read: 'Country will lose a poll strategist': BJP responds to Prashant Kishor's jibe
Mamata had also slammed Union Minister Amit Shah for saying during his last week's rally at Paschim Midnapur that Bengal under the TMC government had performed poorly on the economic front. The CM fact-checked Shah's claims and said he owed her "a Dhokla treat for being wrong."
Meanwhile on Saturday, commotion ensued outside the residence of rebel TMC MP Sunil Mondal, who had joined the BJP last week, as TMC workers staged a protest against his defection when he was going to the BJP party office at Hastings, Kolkata.
BJP MP Arjun Singh said some TMC activists, who were participating in a programme there, blocked his car, and sat on the road to stop him from going to BJP office. They also banged the window panes and pelted his vehicle with stones, he alleged, saying that this led to a scuffle between the BJP activists who were present there and the TMC workers.
Police reached the spot and ensured the safe passage of Mondal's car, a senior officer said. Mondal, who was elected as TMC MP from Purba Bardhaman, had joined the BJP at Shah's December 19 rally in Midnapore along with Suvendu Adhikari and others.
(With inputs from agencies)