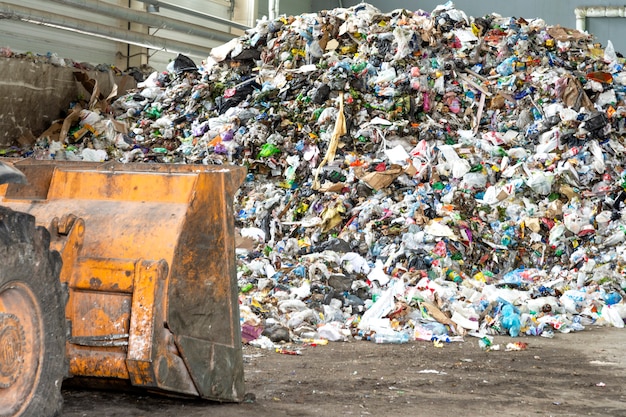 The Union government has approved a project proposal to recycle waste accumulated in dumping yards of two hill towns of Darjeeling and Kalimpong in West Bengal into utility products such as bricks and flower pots.
Landfills will be mechanized with advanced technologies
Darjeeling MP Raju Bista, in a statement on Tuesday (March 21), said the project seeks to mechanize the landfills with advanced technologies such as segregation of legacy (accumulated) waste, recycling of plastic waste, utilization of construction and demolition waste, and processing of biodegradable waste.
"The segregated waste will be processed further and converted into various utilities such as organic waste into vermicompost, plastic waste into flower pots, and construction waste into bricks," the BJP national spokesperson said.
He claimed mechanized waste segregation would minimize health hazards to the workers at the municipal landfill sites and increase the efficiency in segregation of waste.
Also read: Delhi MCD polls: Clearing landfill sites among AAP's '10 guarantees'
Bista said he had written to Environment Forest and Climate Change Minister Bhupendra Yadav on January 30 seeking approval for the project proposal named Integrated Scientific Solutions for Improving Legacy Municipal Solid Waste Management in the Indian Himalayan region.
The project proposals for Darjeeling and Kalimpong municipalities were prepared by young Gorkha scientist Rakshak Kumar Acharya of the CSIR-Institute of Himalayan Bioresource Technology at Palampur in Himachal Pradesh, the MP said.
Bista said he reached out to the chairman of the two civic bodies to support the project and both responded positively.
NMHS approves pre-feasibility study
Responding to Bista's letter, Yadav wrote to him on March 14, stating that the proposal was presented before the National Mission on Himalayan Studies (NMHS) and its steering committee approved a pre-feasibility study with one site demonstration (Darjeeling) in one year with a budget of ₹1.49 crore.
Also read: Ghazipur landfill fire: NGT likens dump sites in Delhi to time bomb
"I am confident that the success of this project will encourage the central and state governments to implement the project across all municipalities in our Himalayan region," he added.
(With agency inputs)