The West Bengal government on Tuesday (July 7) decided to implement a complete lockdown in containment zones and other parts of the state with the highest number of COVID-19 cases from Thursday (July 9) evening.
It has also decided to expand the areas under lockdown to stem the rapid spike in COVID-19 cases. Containment zones and the buffer zones around them will be clubbed together and constitute a "broad-based" containment zone, where a total lockdown will be imposed from 5 pm on Thursday.
"These broader containment zones may be subjected to strict lockdown and all offices, government and private, all non-essential activities, congregations, transportations and all marketing, industrial and trading activities be closed," an order issued by Additional Chief Secretary, Home, Alapan Bandyopadhyay said.
All offices will be shut, and transport facilities will be prohibited in all containment zones across the state from 5 pm on Thursday. Non-essential activities will not be allowed. Shopping malls and industries will be closed.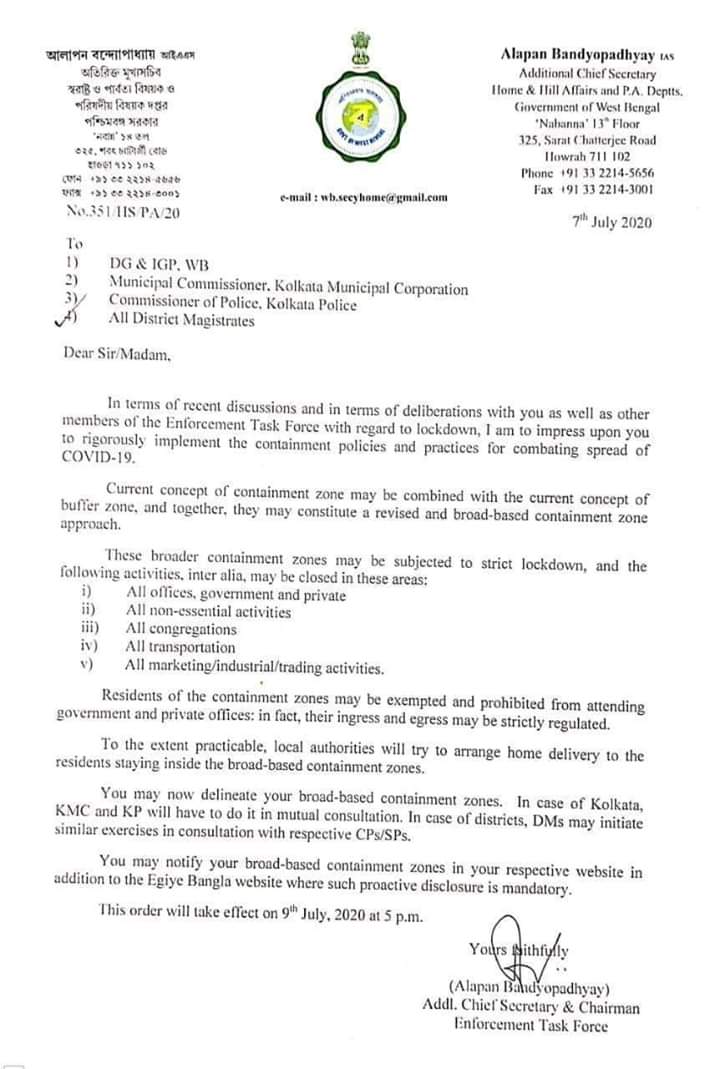 Only limited and controlled entry and exit into containment zones will be permitted to prevent further spread of COVID-19.
"Local authorities will try and arrange home delivery of essential commodities for residents of these areas," the order said.
However, it did not mention how long this segment of the shutdown will last.
The current phase of the lockdown, which will be in force till July 31, was largely limited to containment zones only.
Kolkata reportedly has 18 containment zones and 1,872 isolation units.
West Bengal, which ranks eighth among the top 10 worst-affected states in India, has recorded approximately 23,000 infected cases and 779 deaths due to the virus.
The state government had earlier announced a total shutdown in parts of Bengal's Malda district.
Chief Minister Mamata Banerjee had also said earlier that flights to the state from COVID-19 hotspots like Mumbai, Delhi, Chennai, Pune, Nagpur, and Ahmedabad would not be allowed until July 19.