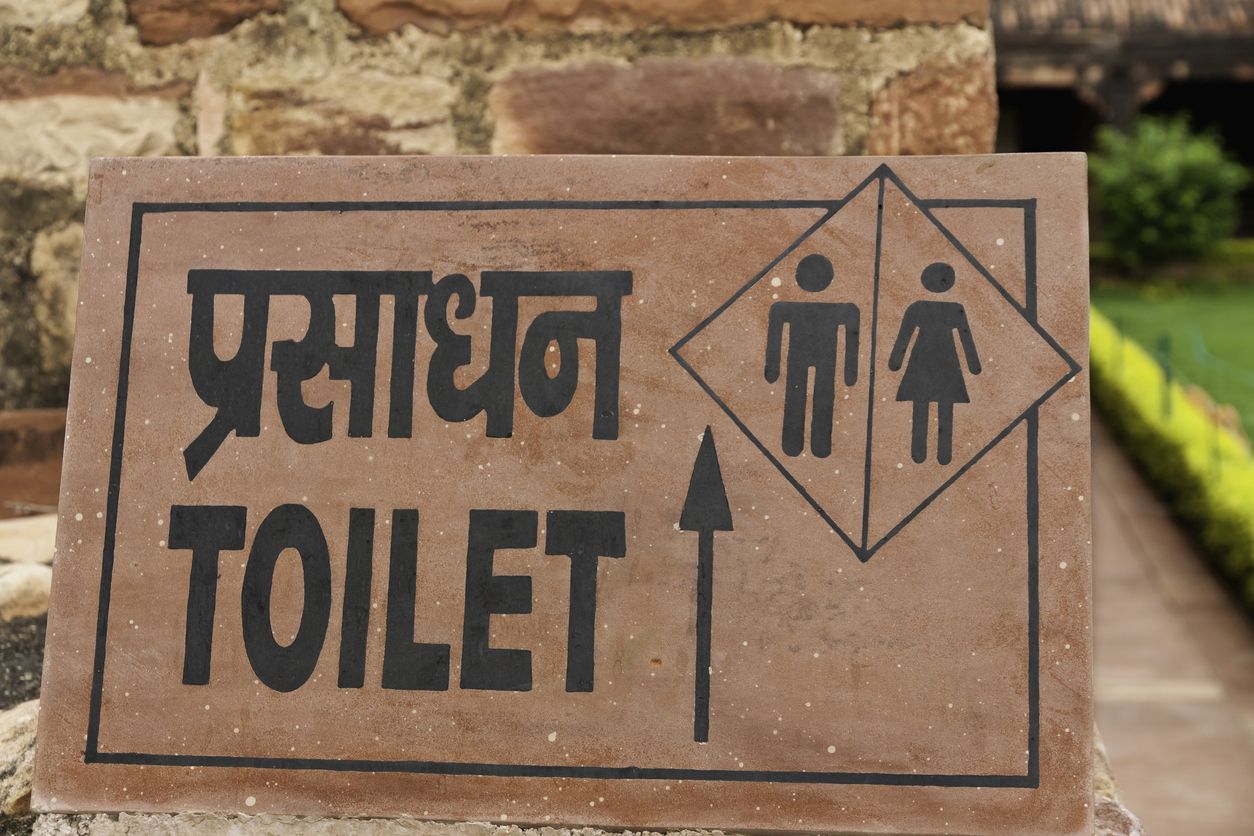 This Odisha village has no toilets, but flaunts an 'open defecation free' tag
Residents of Kopasinga, a small village in Sadar block of Odisha's Sundergarh district woke up to a laughable sight recently when they saw a signboard reading 'Open Defecation Free' put up at the entrance of the village. The irony of the signage was that the village doesn't have a single toilet.
The signage, for the villagers, was also a mockery of their woes and repeated requests to the administration to build toilets in the village. The requests, however, had fallen on deaf ears, forcing every man, woman and child to continue relieving themselves in the open.
Ranapratap Singh, a resident of Kopasinga said they have run from pillar to post, and even approached the Sundergarh collector and the block development officer requesting them to build toilets in the village, but in vain.
Sources said the government is avoiding taking up any developmental work in the village as parts of it were acquired by Odisha Industrial Infrastructure Development Corporation (IDCO) along with the neighbouring Lankahada and Rupadihi villages in 2012, for the construction of a mega power plant. Many villagers rued that no welfare projects have been implemented since IDCO acquired the land for the project.
Around 2,733 acres of private land, 444 acres of government land and 69 acres of revenue land were acquired for the proposed power plant, construction of which is yet to begin, said a report in Orissa Post.
"The government is cheating everybody. The village does not have a single toilet and they are not building any because of the proposed power project. Now, they have put up a signage declaring the village as open defecation free, making it a laughable matter," Odisha TV quoted Gajadhar Kumar, a ward member as saying.
Locals have demanded the government to initiate a probe into the matter, shortlist beneficiaries and build toilets for them.
Speaking to OTV, Bhairav Singh Patel, project director of District Rural Development Agency, admitted that the erection of the signboard outside the village was a mistake. "We have instructions from the collector not to carry out development projects in the area as it has been acquired by IDCO," he said. He also assured that a probe will be conducted on the wrong placement of the signage.