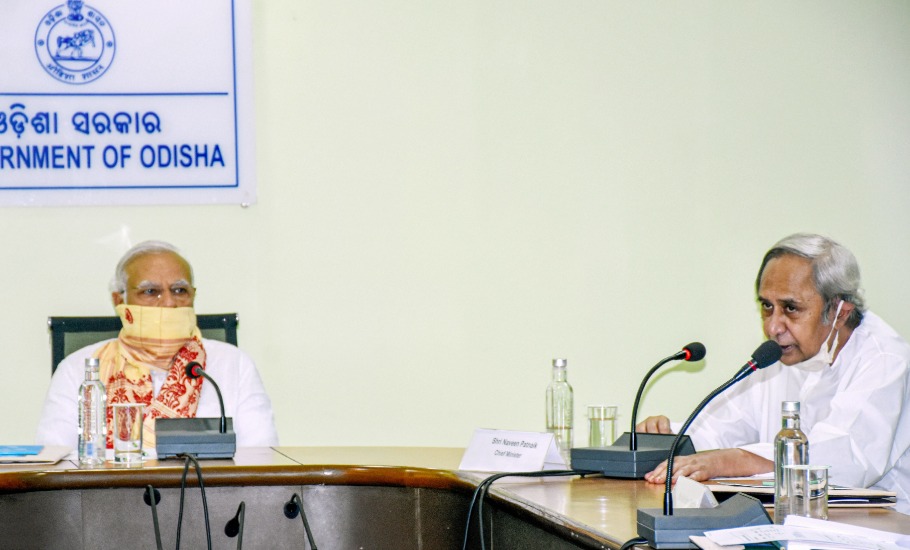 Barely hours after Odisha Chief Minister Naveen Patnaik reinducted three of his party colleagues into his Cabinet on Monday (May 22), speculations were rife in Bhubaneswar that Naveen Babu may dissolve the state Assembly and seek a fresh mandate in November this year.
Senior Biju Janata Dal (BJD) leaders Bikram Keshari Arukha, Sundam Marndi, and Sarapda Prasad Nayak were sworn in into the Cabinet by Governor Ganeshi Lal.
Though the term of the present assembly will end in May next year, there is a likelihood that Patnaik would prepone the state elections for the reason that the Chief Minister does not want his party to fight Lok Sabha elections simultaneously. According to sources, Patnaik is wary of losing ground to the Bharatiya Janata Party (BJP), once an alliance partner and now a rival in state politics.
Also read: Odisha: Three ministers re-inducted into Naveen Patnaik Cabinet
In the last elections held in 2019, his party had registered a landslide victory, making the assembly elections one-sided contest, winning 112 Assembly seats out of 147. However, the Assembly elections happened simultaneously with Lok Sabha elections, which he believes resulted in poor show by the BJD, as his party won only 12 Lok Sabha seats out of 23. The BJP had won only 23 seats in the Assembly elections and returned only 8 members to the Lok Sabha.
Sources say that Patnaik feels that if elections are held simultaneously like the last time around, it may hurt his party's performance in the Lok Sabha elections as the focus of his party leaders and cadre would be more on winning assembly elections. Apparently, he wants the BJD to perform well in the next general elections.
It may be recalled that Patnaik was a greenhorn when he came back from abroad to join politics after the demise of his father Biju Patnaik in 1997. But he soon proved to be as astute and shrewd as any seasoned politician when the Janata Dal split which was engineered by the BJP. He formed the BJD with the help of Dilip Ray, who was his father's loyalist and other Janata Dal leaders.
Also read: BJD's Dipali Das, daughter of slain minister Naba Das wins Jharsuguda bypolls
He struck an alliance with the BJP and joined the Vajpayee-led NDA government at the Centre after he won by-election to the Aska Lok Sabha seat which had fallen vacant upon his father's demise. When his party performed well in assembly elections in 2000, in alliance with the BJP, he resigned from the Union Cabinet to be sworn in as the Chief Minister of Odisha.
Both Patnaik and his party grew one election after another, sidelining the BJP to the extent that it is almost a spent force in the state like the Congress, which won only nine seats in the last Assembly elections. He has been at the helm of affairs in Odisha for close to 25 years now.
Also read: Naveen Patnaik: No possibility of Third Front; BJD to go alone in 2024 LS polls