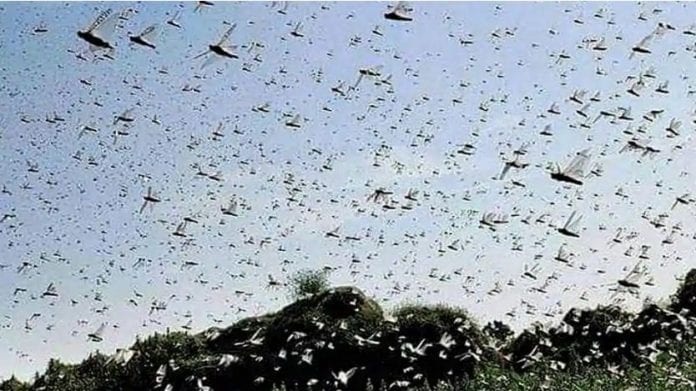 Already battered by Cyclone Amphan and pushed to the brink by the COVID-19 pandemic, farmers in Odisha now stare at another disaster: locust invasion.
At a time when farmers in states like Uttar Pradesh, Madhya Pradesh, Rajasthan, Gujarat and Maharashtra are reeling under the effect of locust infestation, scientists say the insects may reach Odisha in June.
"There are chances the locusts might reach Odisha this month. We are on high alert," Lalit Mohan Garnayak, dean, Odisha University of Agriculture and Technology (OUAT), the state's premier agricultural research centre based in Bhubaneswar, told The Federal.
Advertisement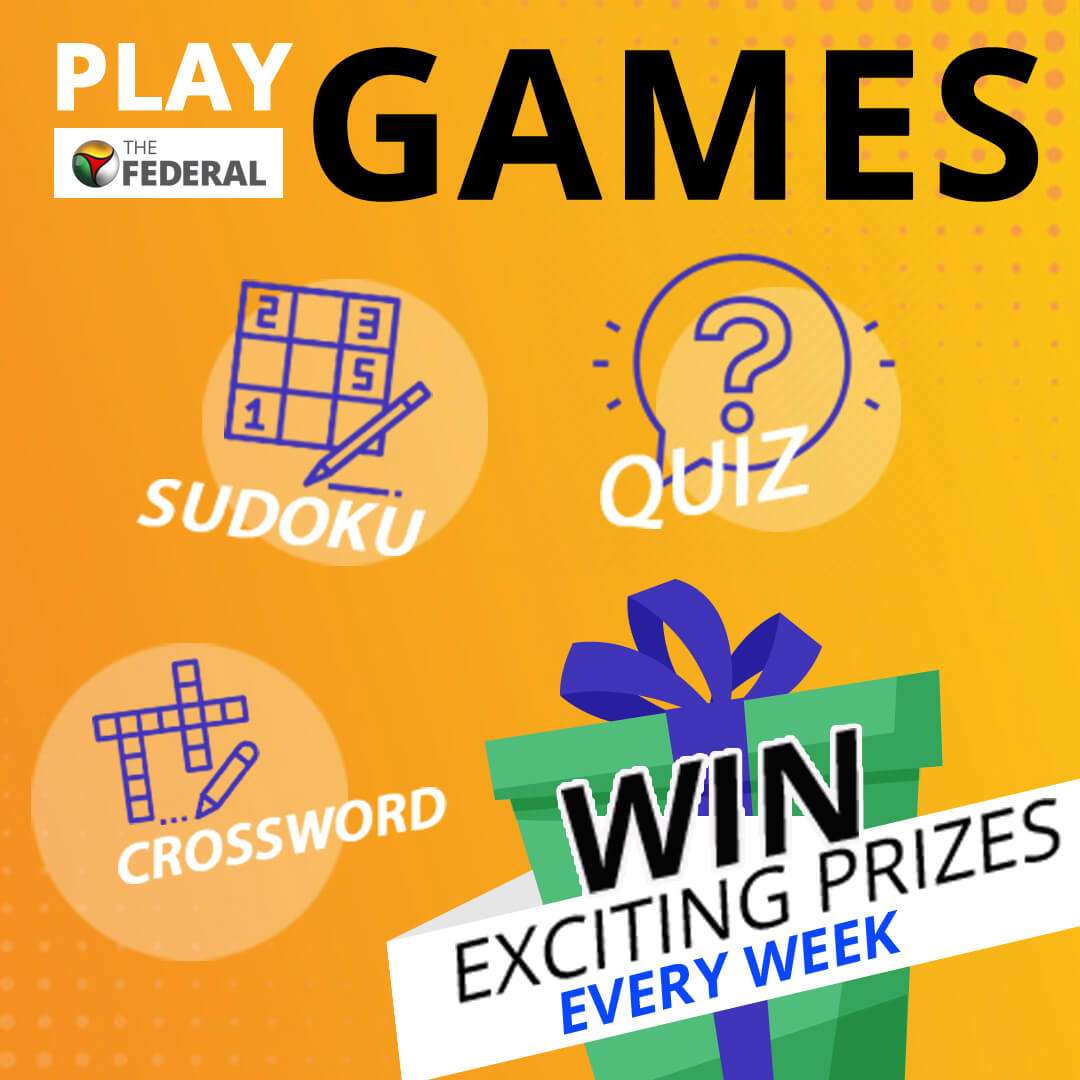 Scientists fear the invasion will affect crops in western Odisha the most, as the incoming monsoon will thwart the movement of the insects before they proceed to other parts of the state.
Government on the defensive
To counter the attack, the state government has issued advisories to farmers on tackling the invasion, while opening control rooms in all districts.
Pawan Kumar Agarwal, the vice-chancellor of the Odisha University of Agriculture and Technology (OUAT) on Tuesday (June 2) said that the government will use drones to spray insecticides in remote or difficult areas to kill locusts.
Related news: 10 UP districts on alert after locust attack in Rajasthan, MP
After a high-level meeting on June 1, special secretary, agriculture, Suresh Kumar Vashist said that a Standard Operating Procedure (SOP) has been issued for all districts to deal with the menace. As part of precautionary measures, a control room will be set up in each district, and field officers have been assigned to create awareness about locusts attack among farmers.
Vashist said that around 8 lakh farmers are in the helpline group and 6.5 lakh are active in a WhatsApp group.
According to agriculture director M Muthukumar, awareness is being spread among farmers on five major points based on suggestions made by the technical team of the central government.
"We are keeping a close eye on the movement of locusts in the neighbouring states including Andhra Pradesh," he said.
Garnayak says that 90 per cent of Odisha's roughly 5 million farmers are small or marginal ones.
"Mostly this category is at a higher risk in the event of a locust attack," says Sukumar Dash CEO, Krushi Jeevika Producer Company Limited.
What's behind aggression of locusts
Odisha had last experienced a locust attack on crops six decades ago. An officer in the agriculture department says the incubation (eggs-nymph-winged adult) period of locusts is six months. Their movement completely depends upon the monsoon and wind flow (speed).
"Which means the main crop, most likely paddy which is grown around mid-June, could face the wrath of the tiny invaders," the officer said.
As of now, desert locusts have reached states like Rajasthan, Gujarat, Punjab, Uttar Pradesh, and Chhattisgarh. Before Odisha, it will be the farmers of Chhattisgarh who will have to fight the infestation.
Related news: Locusts pose threat to flights: DGCA issues guidelines
Experts say locusts are not dangerous when they are individual hoppers or moths, but their behaviour changes when they shift from the 'solitary' stage to the 'gregarious' stage. A single swarm of the insects could pack in around 40-80 million adults in a square km, who in turn can travel up to 150 km a day.
Double whammy for farmers
Amphan which struck the state last month has affected crops in over 1 lakh hectare land, according to Odisha's revenue and disaster management minister Sudam Marandi. The cyclone has affected Rabi crops in the coastal districts of Balasore and Bhadrak.
The damage came as a double whammy for farmers who were recovering from the losses incurred from Cyclone Fani in 2019, which raged at a speed of 175 kmph, causing caused massive crop devastation in 14 districts. Fani damaged 14 lakh coconut trees alone in the state.
However, the COVID-19 pandemic has hit farmers the most. The clampdown on transportation in the initial days of lockdown left the 'farmer- to- market' supply chain system in complete disarray.
"Although the movement of farm products was allowed later, the network never got streamlined," claims Dash.
According to experts, the farmers earn more from horticulture than paddy. Summer (March-May or early June) is the harvest season for them. Those who depend on vegetable farming, have their clientele in residents, restaurants, hostels, and temples in cities. All these were closed down, and community events including marriages were either cancelled or postponed due to the COVID scare. The result: distress sale of vegetables.
"I have sold brinjal at ₹1 per kilogram," informs a farmer in Keonjhar district.
In villages in Nayagarh district, bitter gourds and ladies' fingers fetched farmers a mere ₹5 a kg. "Even plucking the produce costs us more than the current market price," says a farmer. "After, all this, will a farmer have the courage to go to the field again?" he asks.
Related news: Locust attacks went out of control as COVID-19 diverted Iran's attention
Many blame climate change, floods, drought, and particularly cyclones paired with lack of agricultural policy to have left farmers of the state in dire straits.  "In the last two decades, I can't recall any change in the condition of farmers. Although there have been individual success stories, these are only a few and far between," Dash says.
Govt on alert, but are farmers ready?
While the government has issued an advisory to farmers to tackle the incoming invasion, many do not have the wherewithal to carry it out.
The state government has advised farmers in bordering areas to remain alert and spray prescribed doses of neem seed kernel extract (NSKE) on crops, as a precautionary measure and beat drums to drive the insects away.
The agriculture department has reportedly kept tractor-mounted insecticide sprayers on the standby and is in the process of creating an adequate stock of recommended pesticides for the operation against locusts.
"This issue can't be handled at an individual level, we need community mobilisation to meet the challenge. The entire agriculture machinery of the state has to work hand-in-hand with the farmers. Massive awareness campaign including handholding in places is the need of the hour," Dash says.
He says that in many places, farmers who are cash-strapped are not in a position to mobilise the resources to ward off the menace. "Also we have to think how to involve a majority of the close to 1 million workers who have returned home in the farming sector. So a holistic approach is required," he adds.