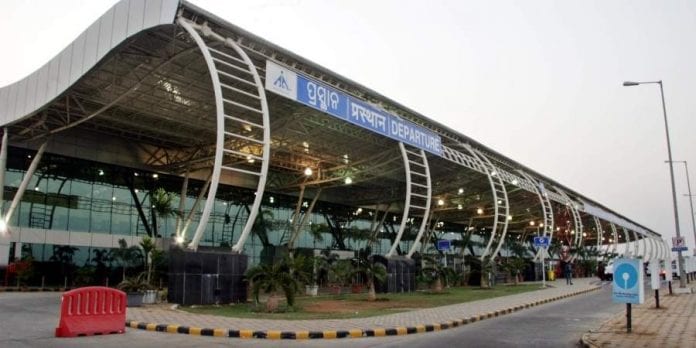 The Biju Patnaik International Airport in Bhubaneswar will be shut partially for eight months from November for re-carpeting of the main runway.
The maintenance work, which is carried out every 10 years, will force rescheduling of flights and about 10% cancellation, said Suresh Chandra Hota, the airport director.
The move is still in the proposal stage and awaiting clearance from the Director General of Civil Aviation (DGCA).
As per the proposal, the airport will remain closed between 10:30 pm and 5:30 am from November 1, 2019 to March 31, 2020 and between 10:30 am and 5:30 pm from April 1 to June 30 next year.
Hota told The Federal that the airport would operate for 17 hours and would be shut only for seven hours during the re-carpeting work. A new schedule for flights will be effective from October 28, requiring the airlines to only revise their departure and arrival time.
Dismissing speculations about domestic passenger movement taking a hit, he said only 10% of flights will be cancelled, while the rest will be rescheduled in the operational 17 hours.
"Domestic air traffic is high only during early morning 6 to 10 am and evening 6 to 10 pm when passengers taking routine business trips choose to fly. So flights in those hours will remain unaffected," he said, adding that certain effects due to the maintenance work will be minimal and manageable.
Re-carpeting of runway is done to check the degradation of runway which will result in increased braking efficiency and safe landing.
"Re-carpeting is a massive work, that is why we have to reschedule flight operations during night hours in the first phase and daytime in the second phase," Hota said, adding that it will be absolutely safe for flights to take off and land on the main runway itself as it was only being re-carpeted and there would be no digging up.
In the first phase, engineers will undertake laying of three layers of tar during the night and will hand over the runway for use after a thorough safety inspection every morning, and vice versa in the months April to June.
The last re-carpeting of the runway was done in 2007, and the state is already two years late in undertaking the work.
There is also a proposal to join the parallel taxi-track with the runway, to be taken up during this period to avoid further closure.
At present, there are two runways in the airport — the main runway being 2,743 metres long and the smaller one being 1,379 metres long. The smaller runway is not suitable for landing of international aircraft.
There will be no redirecting of flights to nearby airports, Hota said, although people feel there is a need for an additional airport owing to increase in air passengers in Bhubaneswar.
As per reports, Bhubaneswar airport handled 4.4 million passengers in 2018-19, an increase of over 40% from the previous year.