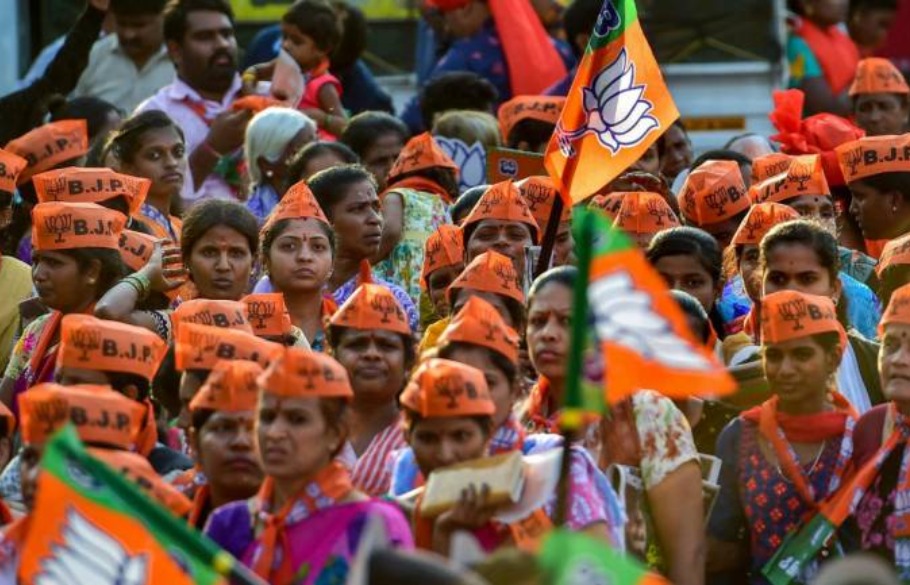 BJP opts out of Rajya Sabha race in Odisha due to lack of MLAs
The Odisha unit of the BJP has said that it will not field any candidates for the Rajya Sabha polls due to lack of required MLAs to elect them.
The BJP's announcement comes two days after the Naveen Patnaik-led BJD announced the names four candidates for the Rajya Sabha polls, slated for March 26.
"We have no stakes in this poll. As we don't have the numbers, there is quite a big possibility of our candidate losing. So we have decided to sit out," BJP leader Prithwiraj Harichandan said on Monday (March 9).
The BJP has only 23 seats in the 147-member Assembly, while the ruling BJD enjoys a majority with 113 seats. Nine of the rest 11 seats are occupied by the Congress, one by CPI(M) and one by an Independent.
The BJP's announcement comes days after the BJD chief declared four names for the Rajya Sabha seats. On Sunday, Odisha Congress chief Niranjan Patnaik confirmed that his party MLAs will not take part in the Rajya Sabha polls.
With both the BJP and the Congress opting out of the race, it is being speculated that the BJD will secure all the four Rajya Sabha seats as it needs 28 votes for each seat to win.
Three Rajya Sabha seats in Odisha will fall vacant on April 2 after Ranjib Biswal of the Congress and Narendra Swain and Sarojini Hembram of the BJD complete their term. One seat was vacated in May last year.
For this year's elections, Patnaik announced the names of Mamata Mahanta, an OBC leader, Munna Khan, trade union leader Subas Singh and technocrat Sujeet Kumar for the four seats.
The BJP in 2019 improved its Lok Sabha tally in the state by bagging eight of the 21 seats against just one in 2014.
The party last year, had taken the help of Patnaik, to get its candidate Ashwini Vaishnaw, contest the Rajya Sabha polls. A similar deal was expected this time around, given rumours of a secret understanding between the two parties.