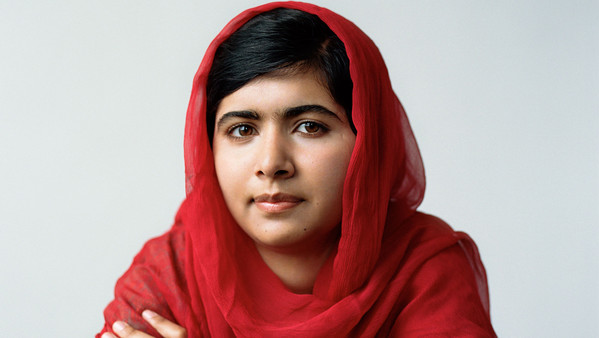 School removes Malala's photo following protests in Jharkhand
A government school in Jharkhand's Ramgarh district which had put up a picture of Pakistani female education activist and Nobel peace prize winner Malala Yousafzai to motivate girl students, removed it following protests, an official said on Sunday.
Panchayat representatives and local people demonstrated in front of the school after the management of the educational institution put up the picture of Malala Yousafzai who had won the Nobel peace prize in 2014.
Also read: Jharkhand IAS officer remanded to 6-day ED custody in land deal
Jai Kumar Ojha, Mukhiya (village head) of Kuju West panchayat under Mandu block of Ramgarh district who also joined the protest, said that it is globally known that Pakistan backs state-sponsored militancy against India and our country has paid heavily for the cross-border terrorism. Hence, there was no need to take peace lessons from the Pakistani activist, he said.
Ravindra Prasad, headmaster of the Government Public School in coal belt Kuju, said he had granted permission to display the photo of Pakistani female education activist after a teacher approached him with the suggestion to motivate girl students from Malala's struggle for women's education.
Malala is known for human rights advocacy, especially the education of women and children in her native homeland, Swat, where the Pakistani Taliban had at times banned girls from attending school. "We have removed Malala's photo from school after protests and controversy erupted," the headmaster said.
(With agency inputs)