Chhattisgarh villagers block roads, practise strict social distancing to tackle corona
In the last few days, hands pumps and solar pumps in villages of Kunkuri block in Jashpur district of Chhattisgarh have witnessed several new white circles near them. People are limiting themselves within these circles while drawing water.
Usually, the villagers rush to these pumps in the mornings and evenings — the peak hours. But now they queue up and wait their turn. Interestingly, it is the villagers — not officials — who have drawn these circles one metre apart to protect themselves from the spread of coronavirus.
Besides stepping out for such essential needs, they largely remain indoors. Villagers have been following social distancing and it is self-imposed, says block coordinator Ganga Swami.
They are also taking precautions like handwashing, thanks to Mitanins — meaning a female friend in Chhattisgarhi. Mitanins address the healthcare needs of the village and are currently creating awareness of COVID-19 among the villagers.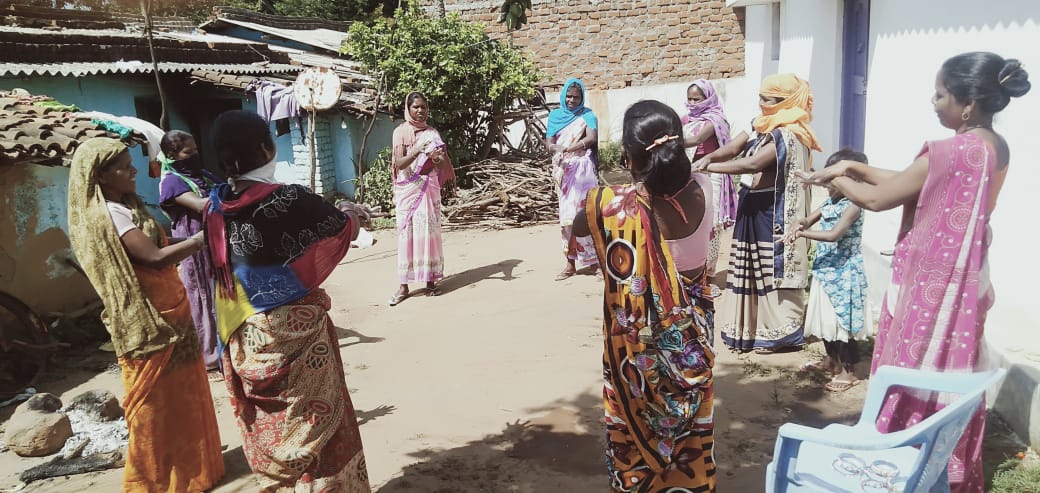 Villagers in Durgukondal block of Kanker district have gone a step ahead and blocked roads leading to villages like Goyanda and Hamatvahi, bordering Maharashtra. The neighbouring state has 130 active COVID-19 cases, while Chhattisgarh has six as of March 27.
Kanker, which lies around 130 km south of the capital Raipur, has been affected by naxal insurgency. No person from the villages are being allowed to go out or come in, says Kumar Singh Toppa, a resident of Durgukondal.
He says the restriction has affected the movement of police and officials, who have asked villagers not to block roads. But the people are reluctant to open the roads, unless it is a medical emergency or if anyone is in dire need of buying something outside village limits.
Some villagers have even asked their children studying in cities not to return, says Toppa. But these students have not been getting food, as all restaurants have shut due to the nationwide lockdown, he says.
Villagers in Baikunthpur block of Koriya district too have avoided moving out. Only in the mornings, they step out to buy groceries and vegetables, but that too in their own villages, says Yeshwant Rajwade of Baikunthpur.
Unavailability of vegetables and their increasing prices due to the lockdown have worried the villagers, he says.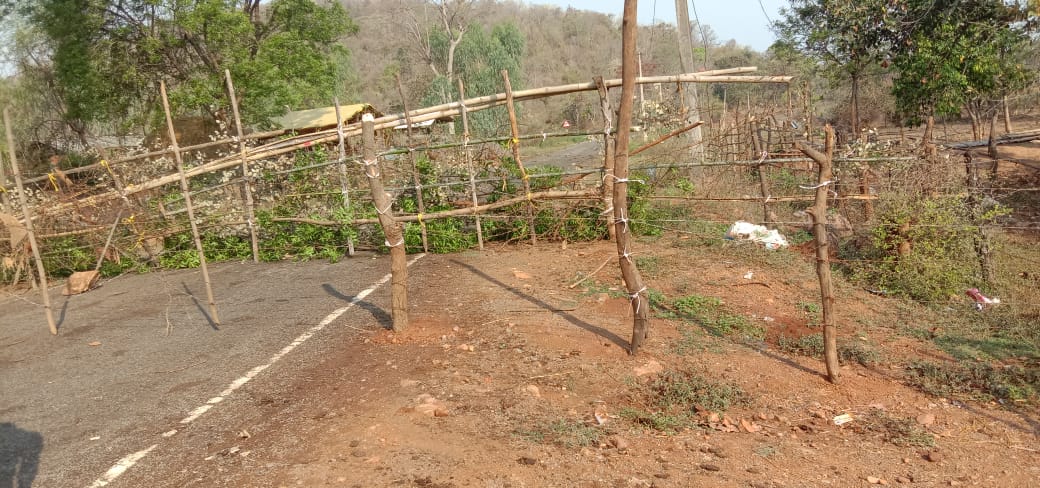 The Chhattisgarh government extended Section 144 of the CrPC to rural areas only after a positive case was reported in the capital city. It had imposed the section in urban area a week earlier.
However, some people in state have been hiding their travel history or refraining from getting admitted to hospital.
Recently, police filed cases against a man who had tested positive for COVID-19 in Durg district. He was booked under IPC sections 269, 270, 271 and the Epidemic Diseases Act. The man returned from Dubai on March 11, but did not isolate himself.
Related News: Govt asks states to stop exodus of migrant labourers amid COVID lockdown
Instead, he had celebrated the birthday of his son with his relatives and friends. He had also attended other events. After people in his area lodged a complaint with the police, he was admitted hospital. People residing in around 150 houses have also been quarantined.
Similarly, two youths — a man and women — in Raipur had concealed their travel history from health department authorities. Later, police booked the youths as both had tested positive for COVID-19.