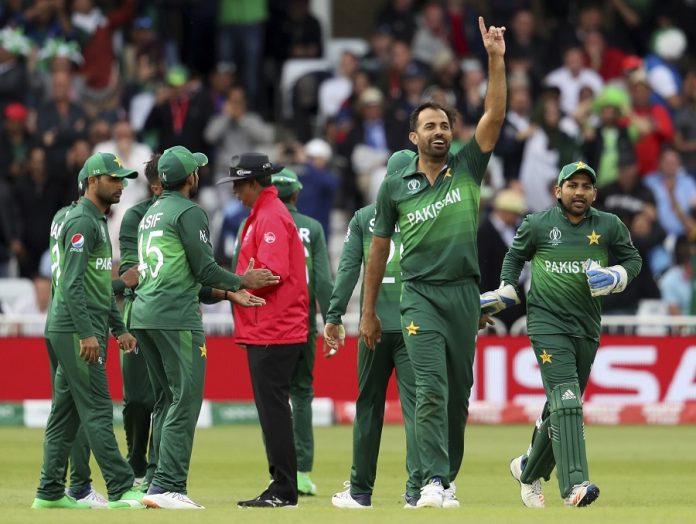 In a match that had more twists than the Game of Thrones ending, Pakistan vs England proved to be a fight to the finish. It was anyone's game right until the final overs as both teams put up splendid performances that had the audience at the edge of their seats. The final result was just as much of a nail biter, with Pakistan winning by just 14 runs.
It was Pakistan's comeback story that was the highlight of the day though. Their last match did not inspire confidence as they were out for 105 runs against West Indies. They were on a 11 match losing streak. None of that mattered here as they came back with a vengeance, putting up a daunting 348 runs on the scoreboard. This feat wasn't a result of a one man show but a true display of teamwork. Mohammad Hafeez amassed 84 runs off just 62 balls while Babar Azam (63) and Sarfaraz Ahmed (55) made crucial contributions with their half tons.
For their part, the England team did not back down without a fight. They put on an innings that on any other day would have guaranteed them a win. The team's day started off on the wrong foot when they lost Jason Roy early in the game, leaving them at a measly 12-1. Jonny Bairstow followed soon after when he was caught behind off Wahab Riaz at 32. Team captain Eoin Morgan (9) could not help stabilize his team, returning to the pavilion hurriedly when he was bowled by Mohammad Hafeez. Ben Stokes didn't last long enough to make an impression either. England innings was stumbling at 118-4. This is when Joe Root and Jos Buttler came in and changed the game. Together they turned the tide of the match, collecting 130 runs off 105 balls. Both men hit a century with Joe Root being the first ton of ICC World Cup 2019. The regrettable part was that neither man could sustain the innings after completing their respective tons and soon departed for the pavillion.
Also read: The return of the bouncer and his 'white orb'
The tailenders tried valiantly to sustain the momentum Root and Buttler had created but it proved to be a tall order for them. Wahab Riaz sent Moeen Ali and Chris Woakes packing on consecutive deliveries, sealing the victory for Pakistan. It was a rare feat to have scored two tons in an innings and lose the match regardless. It speaks heaps to the kind of game Pakistan is bringing into play at the World Cup.
The Player of the Match was awarded to Mohammad Hafeez for an all-round performance that contributed majorly to Pakistan's victory against the hosts. The player not only struck a vital 82 runs off 62 balls but also put his bowling skills to display when he finished with the figures of one for 43 in 7 overs. Hafeez now has a score of 6,377 runs and 137 wickets in 211 one-day internationals he has played for the Pakistan team.
He had this to say of the game as he collected his Player of the Match award: "Everyone believed we can do this. We're really happy and everyone chipped in, taking the task and giving everything. To be honest, we were very confident and we had a good meeting together. We just needed one winning performance. It was a total team effort. I was just trying to play my natural shots. Sometimes you have to take calculated risks and it worked for me today. Whenever we come to UK, we get good support. It's like a home to us"
The first 2019 World Cup win for Pakistan could not have arrived in a more dramatic fashion. They defeated the tournament favourites and announced definitely that they would fight tooth and nail for the World Cup.