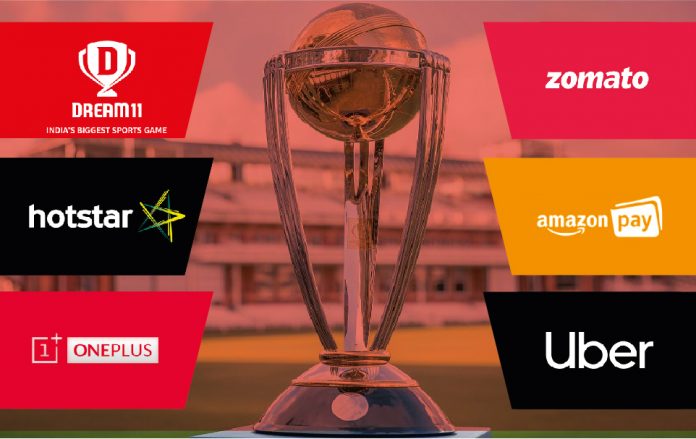 ICC World Cup has always been popular among advertisers due to its mass reach and popularity across demographics. The debut match between England and South Africa witnessed a viewership of 114 million just on TV and the most-awaited India vs Pakistan match was watched by 1 billion people. If live streaming demographics is also considered, the numbers would increase further.
In recent news, it was stated that if the Indo-Pak match on Sunday (June 16) had got washed out, the official broadcaster Star Sports and ICC's official advertising partners would have suffered a loss of ₹137.5 crore.
Coca-Cola, Amazon, PhonePe, Uber, MRF Tyres, Hotstar, OnePlus and many more such companies have officially partnered with ICC for the tournament and invested lakhs to book slots for advertising during the match, while telecasting highlights and analysing the game. Let's take a look at six such partnerships that would be minting money as well as gaining mass reach during this season:
Advertisement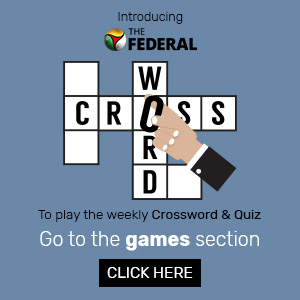 Hotstar
The official online streaming partner for all ICC events and sports telecast on the Star network, Hotstar has become people's favourite in a short period of time. It is a subsidiary of Star India and is wholly owned by The Walt Disney Company.
The app-cum-website has facilitated live streaming of all sports events from every corner of the world. During the Indian Premier League of 2019 alone, 202 million viewers streamed the league on Hotstar and ultimately set a global record in sports streaming by reaching its peak viewership of 10.7 million.
Star India that fetched ₹3000 crore from IPL 2019 is on the way to doubling its profits through Hotstar by the end of this World Cup.
Also read: Indo-Pak match 'washout' could be a ₹137.5 crore blow to Star Sports
Dream11
After a cricket match, people are often heard saying "I knew Kohli would hit a century today", so Dream11's founder Harsh Jain asked the fanatics to put money on their predictions and win real cash, while sitting in their homes.
The start-up is a fantasy gaming platform that already has 4 crore+ registered users and with its official partnership now for all ICC tournaments, it is planning to have a mass reach and acquire at least 60 per cent of the fantasy sports market. Of the 500 million sports viewers, Dream11's founder dreams of converting more than 40 per cent of online viewers to fantasy sports players.
Short term goal of the start-up is to reach 100 million users by the end of this World Cup. Partnering with Pro-Kabbaddi League, National Basketball Association and Hero Indian Super League while having ex-Indian captain MS Dhoni as the brand ambassador can turn the website into a sports data one rather than just playing fantasy sports.
Also read: Will England be able to take on Afghanistan with two of its hitters injured?
Zomato
The online food ordering app has taken a step forward in convincing people to order from their app and no other competitor by giving them 100 per cent cashback on predicting the correct winner of a match.
The strategy has changed the way people look at the app and the sport. Offers such as wallet cashback, 50 per cent off, buy one get one free, have bombarded the brains of people who are compelled to order using the code and trust their predictions.
Zomato, during the IPL 2019, was the official food delivery platform and garnered $100 million and the numbers would only grow by the end of England and Wales 2019 World Cup.
Amazon Pay
The Amazon-owned payments service, Amazon Pay is an official online wallet and sponsor for the ICC World Cup 2019. The company has been advertising the wallet during the match and is attracting audience with its cashback offers and through raising of  awareness about online payments.
This subsidiary of an e-commerce website aims to provide multiple discounts and credits to its users on movie bookings, food ordering, online marketing and much more.
The payment service is unique as it has global reach and is not bound only to the Indian market and by advertising and partnering with ICC, they aim to reach more than million happy users.
Also read: Shout out for the Indian Captain ranked 100 by Forbes
OnePlus
As their tagline says "Never Settle", OnePlus, has decided not to settle just by breaking the backbone of the telecom market. They aim to conquer the minds of people with the best of software and technology.
Not allowing people some breathing space between the launch of their high-end cell phones, OnePlus is blocking the minds of people with their intriguing advertisements that become the show stoppers during the matches.
A company that has become the heart of telecom industry, its revenue is almost $ 2 billion and by signing a contract as co-sponsor for the ICC World Cup, it plans to earn even more.
Uber
The largest online personal mobility company, Uber is the official sponsor for the ICC World Cup 2019. With this contract, the transportation app aims to benefit its business in England but especially in India.
India, being the largest consumer of cricket in the world, it would be a bonus for Uber to increase its fan base. Indian Captain Virat Kohli is the brand ambassador for Uber and promotes the app during the matches.
With campaigns such as #RoadSheMade and 'This World Cup, Every Fan Wins', the app is winning a lot of hearts and would earn 2X profits this season.