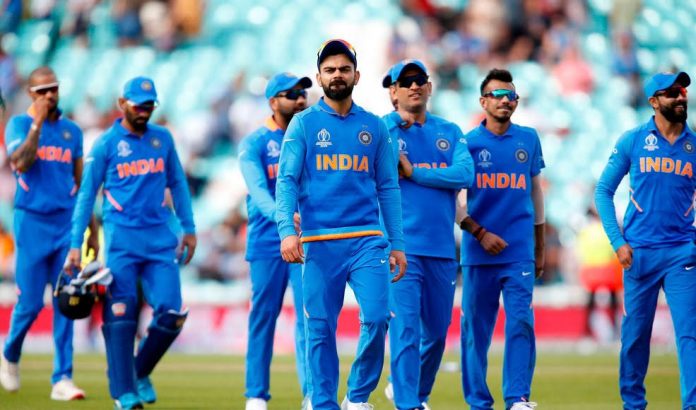 Catches win matches is a saying that holds true to almost every cricket game. There have been times when dropped catches have proved costly with the game slipping away and sometimes not. After witnessing Sheldon Cortrell's scintillating catch against Australia in the World cup on Thursday (June 6), we look past at some of the best catches in World Cup history.
Sheldon Cortrell against Australia in 2019
With people speculating that this could possibly be the best catch in World Cup history, Windies player Sam Cortrell blitzed past the screen for viewers in a split second to dismiss Steve Smith brilliantly. When Steve Smith flicked Oshane Thomas to the leg side boundary Cortrell came running at full speed from fine-leg covering almost 20 yards to catch the ball in one hand, threw it up in the air, regained his position and caught it again. The look of disbelief on Smith while walking back to the pavilion explained it all.
WHAT A CATCH! ?

We'll salute this effort by Sheldon Cottrell! ?‍♂️#MenInMaroon #CWC19 pic.twitter.com/ANRCn7Dset

— ICC (@ICC) June 6, 2019
Kapil Dev against West Indies in 1983
This catch by the skipper, changed the course of the of the match favouring India in the finals. Indian skipper Kapil Dev ran backwards and made a catch which made it look very simple. He was standing at the mid-on when before he ran towards the ball. It took time for the West Indies to recover from this, while India easily moved ahead by taking 8 other wickets. The final of the prudential cup was played between India and West Indies at Lord's crichet ground, London. Even after several years, Richards recollected that moment at an interview in 2010. He said," I still don't know from where Kapil Dev came to get that catch. When Kapil Dev was running back waving to the nearest fielder, I knew my time was over."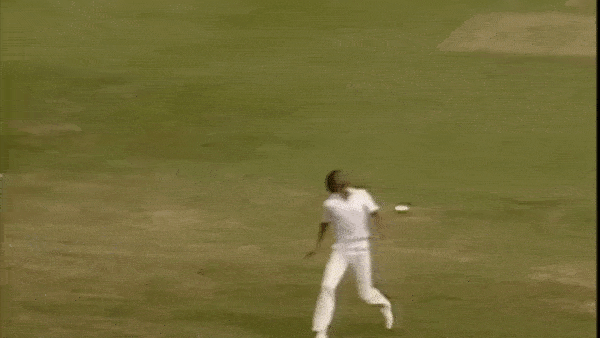 Also read: Australian greats tag West Indies, New Zealand as dark horse
Jonty Rhodes against England in 1999
Arguably one of the best players in South Africa, Jonty Rhodes was rightfully called the superman for his fielding super powers. A classic piece of the fielding of his that comes to mind is the 1999 World Cup match against England. Rhodes was fielding at a backward point when Robert Croft tried to hit it over point. Rhodes leaped into the air and caught it. But the ball slipped momentarily and fell behind Rhodes. In a reflex action, he dived the other way and completed the catch as he fell to the ground.
Dwayne Leverock against India in 2007
In 2007 World cup, Dwayne Leverock Bermuda took the most iconic catch against India within an over. When West Indies was in call out for a wicket, Bermuda took a full dive to get the ball in hand. Till date, it is the best wicket of Bermuda in 2007 World Cup and it is still spoken about. The ICC shared this moment on Twitter the same day (19th March) this year and all the fans were thrilled.
The greatest catch in @cricketworldcup history? https://t.co/M3SnLaRQsM

— ICC (@ICC) March 19, 2019
Ben Stokes against South Africa in 2019
2019 World Cup is heating up to be a tournament of brilliant catches as there are debates already about who will win the best catch award with Ben Stokes and Sam Cortrell in the fray. In the opening match, Ben Stokes pulled off a masterful stroke in the 34th over by diving backwards and catching the ball in a one-handed leap. South Africa's Phelukwayo flicked Rashid hoping to clear the ropes over the off-side. But Stokes stopped the ball midway in an unbelievable catch, falling just short of the boundary.