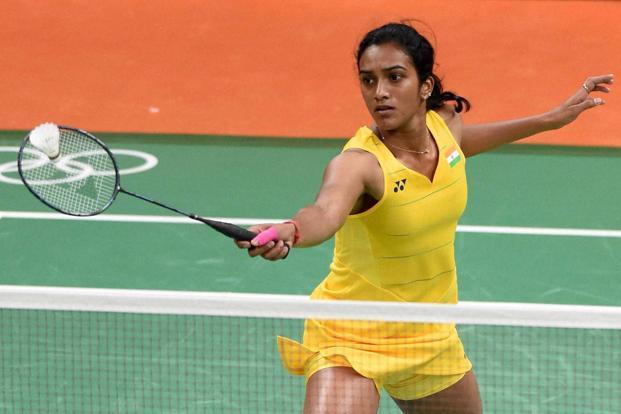 When PV Sindhu was ranked 13th in the Forbes list of richest sportswomen in the world, ($5.5 million dollars in earnings) it was indeed a proud moment for Indians. She is fifth in the world women's badminton ranking, which proves her talent.
What is a matter of concern, however, is that she hasn't been able to break into the top 3 rankings and has been losing consistently to players ranked in the top ten, mostly in semi-finals or finals of world events. After winning the silver medal in 2016 Olympics, Sindhu has stagnated, unable to become the best woman badminton player in the world, which she  ought to have by now.
If a player, who knows the game and has the experience, has been unable to break into the top 3, for almost 5 years, it can only mean that her game has plateaued out due to lack of superior strategy or the lack of a burning desire, shoddy planning, and shoddy management.
Also read: PV Sindhu, only Indian among Forbes world's highest-paid female athletes
I'm referring to the type of burning desire that Carolina Marin, who defeated Sindhu in the Olympic final, has exhibited. Marin had a major knee injury that kept her out of competitive badminton. Earlier this year, Marin posted a video which showed her practising hitting the shuttle lobbed to her by her coach, with her injured, plastered leg tied to a post. This showed her burning desire to get back into the game, since no player would usually risk playing/practising with an injured leg.
Sindhu sure has ambition but not that burning desire which is required at this level. She does not seem perturbed by her defeats. After losing 21-18, 21-7 to He Bingjio in the Malayasian Open in March this year, she said, "I couldn't control the shuttle and made too many unforced errors. There was a lot of drift today. I think I should have played more into the court. I was too nervous. Physically, I'm feeling fine."
Comparing all the responses she has given throughout the year, Sindhu has not spoken of her desire to be number 1, nor of the technical issues in her game. While she has every right to keep her plans to herself, nothing in her game this year has reflected a fiery resolve.
Her multiple defeats are indeed worrying, making us wonder if she can reach the finals of Tokyo Olympics next year. Here is a list of her losses to top-ranked players in the last few years after the Olympic final in August 2016.
This is not the performance that a potential Olympic medal winner should have on one's record a year before the Olympics. This is excluding the early-round defeats she suffered, including the first-round defeat in the Grand Slam of badminton, the All England 2019 where she lost to Korean star Sung Ji Hyung (11th rank) with whom she has an 8-6 record, but has lost thrice to this year. After the match, Sindhu blamed her bad luck.
"It was my bad luck probably as my mid court smashes were going to the net. I was just hitting out but overall it was good match and she played well. She has good anticipations and there were long rallies. I had trained enough but it was just not my day. Such matches keep happening and I have to take it as a challenge and come back stronger."
Sindhu did not display her anguish at losing in the first round here too, which is what top players normally do. Nor did she indulge in any self criticism. The fact is that Sindhu has been consistently engaged in offline activities prior to the All-England, and one week before her match, she was seen boarding a fighter aircraft at the Bengaluru Air show. These incidents do not speak of a champion going to win a tournament and speaks rather poorly of the team managing her.
Also read: PV Sindhu crashes out of Japan Open, Sai Praneeth advances to semis
In the Indian Express published on April 5, 2019, reporter Tushar Bhaduri says that, despite all the losses, there is no reason to worry since Sindhu has a habit of peaking at the right time. After analysing the above graph, we can conclude that nothing could be farther from the truth.
Why didn't Sindhu peak at the All-England? When it comes to individual high-skill games like badminton, it is not possible to peak at will, and a player must have a consistent number of victories in his/her belt before a major game to build her confidence.
The main reason is that Sindhu's strategies for top matches are not working and she has to move on to a full-time personal coach who can be with her all the time helping her strategise every detail of every match like all top players in badminton and tennis do. She has to cooperate diligently with her coach, relook her strategies, and plan out her schedules better. Now, Sindhu flits between other coaches and Gopichand, whose strategic moves are questionable, and who does not have time solely for her.
At the moment, Sindhu does not look capable of a podium finish in Tokyo. If that has to change, certain drastic measures including a new full-time coach are essential.