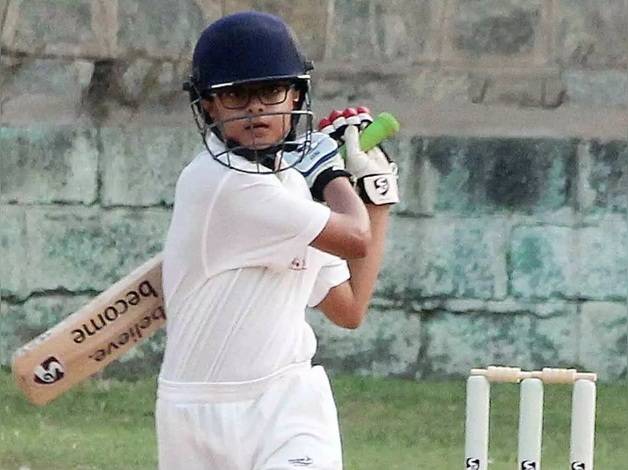 Samit Dravid, son of former Indian cricketer Rahul Dravid, in a sensational performance hit his second double century in junior cricket in two months.
The 14-year-old, who is currently playing the U-14 BTR Shield match for his team Mallya Aditi International School, managed to steal hearts with his strong batting skills. Samit Dravid scored his second century of ODI cricket against Sri Kumaran's team.
Dravid Jr scored 204 runs with 33 fours and sixes, which helped his team school team to set a target of 378 runs after losing 3 wickets. Not only this, but he also tried his hand in bowling and took 2 wickets in his name. On this basis, the team won by 267 runs. Chasing the score, Sri Kumaran's team collapsed for 110 runs.
Advertisement
Last month, Samit Dravid played 5 matches for his team, in which he scored 681 runs.