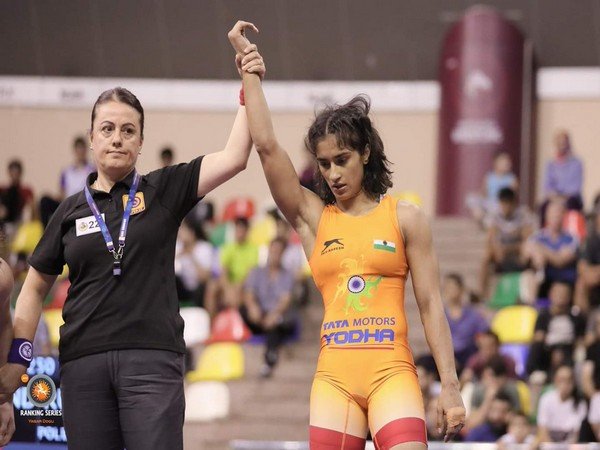 Phogat wins bronze at World Wrestling Championship, Dhanda ousted
India's Vinesh Phogat clinched the bronze medal at World Wrestling Championship after registering a victory over Greece's Maria Prevolaraki at Nur-Sultan (Kazakhstan) on Wednesday (September 18).
The 25-year-old, earlier in the day, became the first Indian wrestler to qualify for the 2020 Tokyo Olympics as she put up an impressive 8-2 win over reigning Olympic silver medallist Sarah Hildebrandt of America after beating Ukraine's Yuliya Khalvadzhy 5-0 in the first round of repechage.
Also read: Indian wrestler Vinesh Phogat qualifies for 2020 Tokyo Olympics
However, in the 59kg non-Olympic category, Pooja Dhanda lost in the semis against Russia's Liubov Ovcharova.
The Indian was completely outplayed and Ovcharova secured a 10-0 win via technical superiority.
Pooja entered the semifinals defeating Katsiaryna Hanchar-Yanushkevich of Belarus 12-2 in the first round.