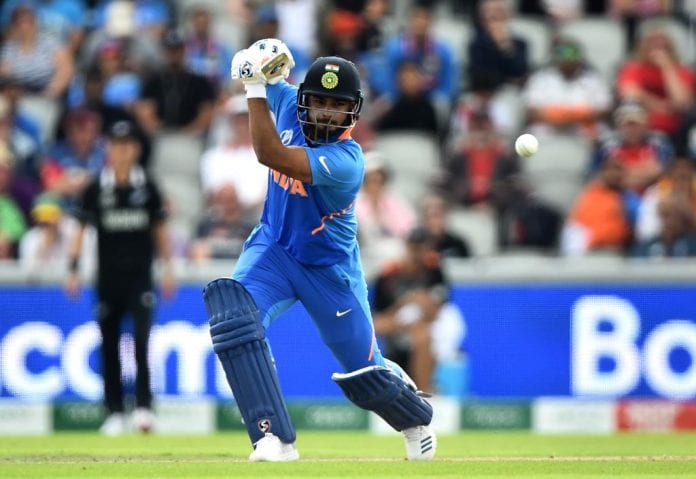 Since the conclusion of 2019 men's cricket World Cup, the question of who would be perfect to bat at number 4 in the Indian team has been in the air. As the confusion still remains, the same was visible in the third T20 international between India and South Africa in M Chinnaswamy Stadium, Bengaluru on Sunday (September 22).
Miscommunication between Rishabh Pant and Shreyas Iyer nearly saw both the players walking in to bat at the same time, creating confusion during the game.
After the dismissal of opener Shikhar Dhawan, both Iyer and Pant seemed headed towards the pitch before the latter eventually walked in to join his captain at the number four position.
When asked about the situation in the post-match conference, Indian skipper Virat Kohli said, "I think there was a miscommunication. That was what I understood afterwards. The batting coach had a word with both of them. There was a misunderstanding over who has to go at what stage," Kohli said.
"It was a little funny as well afterwards because they both wanted to walk in. So it would have been very funny if both reached the pitch, you know three batsmen in the field," he added.
Also read: De Kock leads SA to nine-wicket win, Kohli's move to bat first backfires
However, when asked who was originally planned to come out to bat at number 4, Kohli said, "We had plans according to phases. I think after 10 overs what we had decided was that Rishabh would walk in, and before that, Shreyas had to walk in. But I think both of them got confused and didn't realise who has to walk in at what stage of the game."
Meanwhile, Indian batting great VVS Laxman feels that Pant should be sent in to bat at no.5 or 6 where he can utilise his aggressive batting style well and in favour of the team.
"The nature of Rishabh Pant's batting is that he plays aggressive shots…unfortunately at the international level he is not able to succeed at the number four position," Laxman said on 'Star Sports'.
"Pant should bat at number 5 and 6, where you have the license to go out and express yourself and at the moment he doesn't know the right method of scoring runs at number 4," he pointed out.
The wicketkeeper-batsman's approach has been debatable since his selection. Even chief coach Ravi Shastri stated that the youngster's shot-selection has been way off the mark on a few occasions.
Also read: Pressure mounts on Pant and other youngsters as India eyes two-match series
Laxman feels that Pant shouldn't be put under pressure as every player goes through rough patches at some point in their career.
"Every player goes through this phase, his natural game is free-flowing but suddenly he is not gaining the same results (which he did with Delhi franchise in the IPL)," Laxman said.
"He is trying to evolve and trying to add different dimensions to his game by rotating the strike that we saw in the previous match but unfortunately, his shot selection at the start of the innings has not been great," he added.
He proposed that either Shreyas Iyer or Hardik Pandya could prove to be better players in the fourth slot as they are experienced and could play under that pressure.
Laxman said being called the iconic Mahendra Singh Dhoni's heir apparent has also put Pant under immense pressure and he needs space to go bat and express his best game.
"He also has a lot of pressure as he is taking the place of MS Dhoni who has done a lot for Indian cricket, to get his confidence back the team management needs to let him go bat at number 5 or 6 and express himself," said Laxman.
(With inputs from agencies)