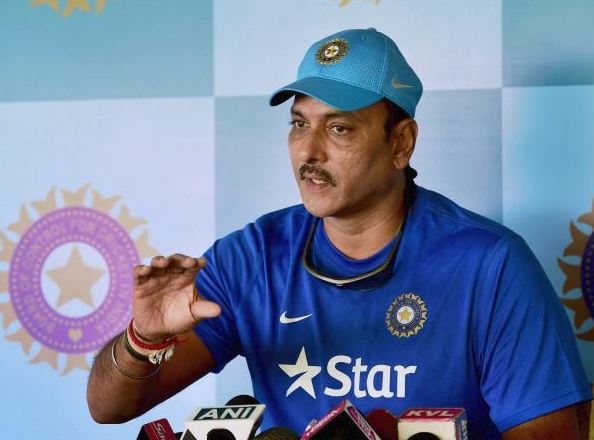 Ravi Shastri often does not get the credit he deserves when India win, but when they lose, the head coach is the first to be targeted by fans. But after six years in what is perhaps the toughest job in cricket, the former all-rounder has learned to take the good with the bad.
Shastri is often the subject of social media memes. Whether it's incidents during a series, or a photo shared by the former all-rounder, fans find ways to come up with viral memes about him. However, Shastri does not mind, as long as he is helping people have a laugh.
"It's banter all the way. They do it to have fun. It's at my expense, but it's OK," Shastri said during a press conference a day after India wrapped up a 3-1 series win against England in Ahmedabad.
"Have a drink on my name. When you post those kind of things, so many people have a laugh. Enjoy, it doesn't affect me.
"In cricket, if you are playing well and succeeding, people will be happy with you, and when you are not winning, you have to face some kicks and slaps," he added.
Also read: India beat England 3-1 to meet NZ in World Test Championship final
Shastri knows the nature of fandom. "Criticism? What's that? You know how quickly people change their opinions. So shanti rakho. Om shanti om."
Asked what is the secret of his success, Shastri said: "Man management."
"I didn't know what to expect when I first took up the job. But what I have learnt in the last six years, I haven't in the past 35 years [as a player and commentator]. Man management is the most important thing. More important is to understand human behaviour, their instincts, mind-sets. How someone reacts to failure, how someone reacts to success, when to talk, whom to talk and whom not to talk.
"When I walk into the team room and see the energy, I haven't seen such atmosphere where you have trust, you enjoy each other's company and performances," he said.