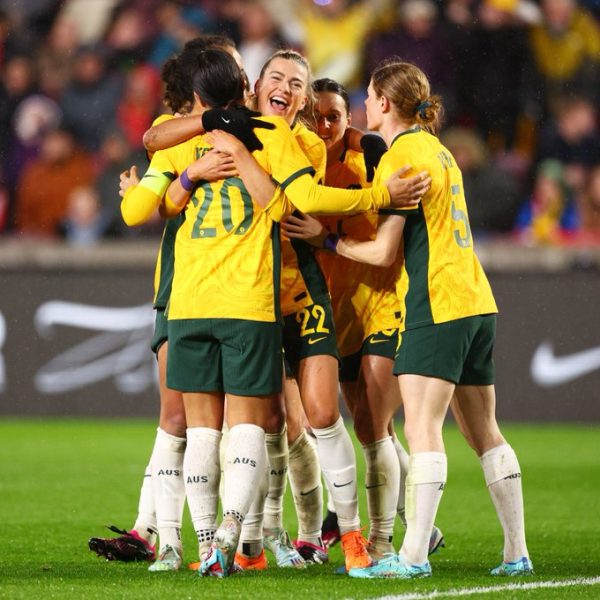 "It's our moral and legal obligation not to undersell the FIFA Women's World Cup," said the FIFA head. Representational image: Twitter/@FIFAWWC
FIFA president Gianni Infantino is threatening a blackout of the upcoming Women's World Cup in some major European markets because broadcasters are offering too little to screen the tournament.
Infantino said late on Monday that the matches won't be broadcast to England, France, Germany, Italy and Spain if the scenario doesn't change ahead of the July 20-August 20 tournament in Australia and New Zealand.
"To be very clear, it is our moral and legal obligation not to undersell the FIFA Women's World Cup," he said in Geneva.
"Therefore, should the offers continue not to be fair (towards women and women's football), we will be forced not to broadcast the FIFA Women's World Cup into the Big 5 European countries," he added.
Infantino first aired the issue seven months ago, saying that offers as low as 1 per cent of the TV rights price paid for the men's World Cup were "not acceptable."
In March, for the world soccer's annual meeting held in Rwanda, Infantino reported no progress with TV broadcasters while also announcing a more than three-fold increase in team prize money to $110 million for the tournament.
The Women's World Cup now has standalone broadcast and sponsor deals rather than being bundled with the men's tournament.
The FIFA leader said on Monday: "Public broadcasters in particular have a duty to promote and invest in women's sport. Women deserve it! As simple as that!"
European broadcasters say this women's World Cup is far from an ideal time zone for them. Daytime games in Australia and New Zealand play in the early hours of the morning in Europe.
Acknowledging it was not primetime in Europe, Infantino noted the European times of 9-10 a.m. "is quite a reasonable time for viewers".
If broadcast deals can't be reached in Europe, FIFA will have an option to stream games exclusively on its online platform.
(With agency inputs)