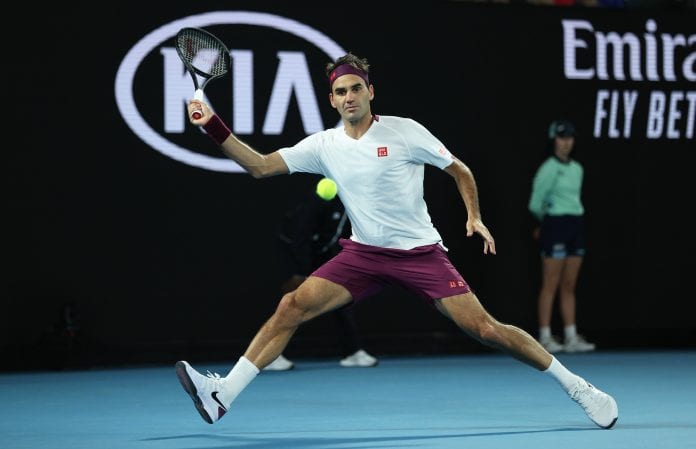 "The grass is greener on the other side." In the current scenario, this saying is a perfect fit for World No. 3 Roger Federer, who is commonly referred to as GOAT on Grass. The 38-year-old Swiss great has announced on Thursday that he is opting out from the French Open this year. Besides the Slam, he has also decided not to swivel his racquet in Dubai, Indian Wells, Bogota and Miami.
On Thursday, Federer has announced that he has undergone knee surgery. He took to his Facebook account about his knee injury and shared the news with his fans: "My right knee has been bothering me for a little while. I hoped it would go away but after an examination and discussion with my team, I decided to have arthroscopic surgery in Switzerland yesterday (Wednesday). After the procedure, the doctors confirmed that it was the right thing to have done and are very confident of a full recovery. As a result, I will, unfortunately, have to miss Dubai, Indian Wells, Bogota, Miami and the French Open. I am grateful for everyone's support. I can't wait to be back playing against soon, see you on the grass!"
— Roger Federer (@rogerfederer) February 20, 2020
Do you remember Roger Federer's 2016 season, Which saw him missing two Grand Slams and the Swiss great was on the brink of calling it quits? However, the 38-year-old ended his announcement on a positive note saying, see you on the grass. Still, there is a bit of anticipation that if the 20-time Slam champion will ever return to the tennis court.
Like once the former World No. 1 and retired American tennis star, Jimmy Connors said, "In an era of specialists, you are a clay court specialist, a grass court specialist, or a hard court specialist… or you are Roger Federer." The Swiss great has last lifted a Grand Slam in January 2018 and etched his name into history books by becoming the first player to win 20 Grand Slam titles in men's category. Federer's career has been a roller-coaster ride and a feast for the tennis fans. It comprised ups, downs, injuries and comebacks.
Can we see him on grass again? Only time can decide that.