On October 26, Rohit Sharma was not included in any of the three Indian squads for the tour of Australia. The right-hander was injured during the ongoing IPL 2020 in the UAE. Exactly a week later, the Mumbai Indians' captain returned to lead his side against Sunrisers Hyderabad on November 3, and said his hamstring is "absolutely fine".
Also, on the same day, when the BCCI selection committee picked the T20I, ODI and Test squads, Mumbai Indians shared a picture and video of Rohit back in training after missing a few games. This led to a lot of speculations.
In an exclusive interview with The Federal, former chief selector MSK Prasad, with his vast experience of selecting Indian squads, provided an insight into how the selection panel functions while getting updates on injured players from the BCCI's medical team. He was happy with the Sunil Joshi-led committee's picks for the tour Down Under.
Related news: As India drop Rohit, Gavaskar calls for transparency
Prasad also shared his thoughts on KL Rahul taking over as India's specialist wicketkeeper in limited-overs after MS Dhoni's retirement, Rishabh Pant's axing, India's chances in Australia, wicketkeeping talent, and IPL 2020.
What do you have to say about Rohit Sharma's omission for the Australia tour over a hamstring injury, which has given rise to some questions about the BCCI and the selectors?
MSK Prasad: From the selectors' point of view…before every meeting, there is a report given to them about who is available and who is not. Depending on that, the selectors pick the team. In case if some player is injured, there is a timeframe (for his return). The BCCI's medical team will be constantly monitoring the injured players. Rohit Sharma and Ishant Sharma are very important for Team India. The BCCI clearly mentioned that its medical team will continue to monitor the progress of both the players. The selectors have done the right thing. The BCCI, too is right, talking about monitoring his fitness.
What about Rohit playing Mumbai Indians' last league game against Sunrisers Hyderabad in IPL 2020, after the India squads were announced?
Prasad: Rohit is working hard to get himself fit. I don't see any issue here. There is no miscommunication (between the BCCI's medical team and the selectors). The only thing I felt was the statement released post selection committee meeting should have been clear by mentioning that subject to their fitness, both Rohit and Ishant will be considered for Team India in their respective formats. This would have put an end to all these speculations.
Related news: Rohit episode shows Ganguly-led BCCI's disregard for transparency
Can the Virat Kohli-led India repeat the 2018-19 Test success in Australia?
Prasad: Yes. When we toured Australia in 2018-19, all our players were at their peak, especially fast bowlers. Again, with our bowlers (Jasprit) Bumrah, (Mohammed) Shami, Umesh Yadav, (Navdeep) Saini, (Mohammed) Siraj, along with three spinners (R Ashwin, Ravindra Jadeja, Kuldeep Yadav), we are a complete side. The batsmen have to put runs on the board and our bowlers will do the rest.
Do you think fast bowlers Navdeep Saini and Mohammed Siraj can deliver in Tests in Australia?
Prasad: Both of them can make an impact in Australia. If you look at Saini, he is a hit-the-deck sort of a bowler. He will definitely be helpful for the team with his accuracy. In the last two years, we have seen a lot of improvement in Saini's bowling. And Siraj is the most successful India A fast bowler. He has bagged multiple five-wicket hauls for India A against the best of oppositions, be it South Africa, England, or Australia. He has got a knack to take wickets and also to come up with special deliveries out of nowhere. He has to be a bit more accurate, and with his skills, he can succeed in Test cricket.
Related news: Selectors should've waited before making Rahul vice-captain, says Dasgupta
After MS Dhoni's retirement, KL Rahul has been named as the first-choice wicketkeeper in limited-overs, and he is also the vice-captain now in Rohit's absence. Your thoughts?
Prasad: Rahul proved himself (as a wicketkeeper) in the New Zealand series (earlier this year). He was the obvious choice considering Rishabh Pant's frequent failures. Rishabh has to blame himself for losing his spot in the limited-overs sides. Rahul's elevation to vice-captaincy is a wonderful sign. However, had Rohit been available, he would have continued as Virat Kohli's deputy.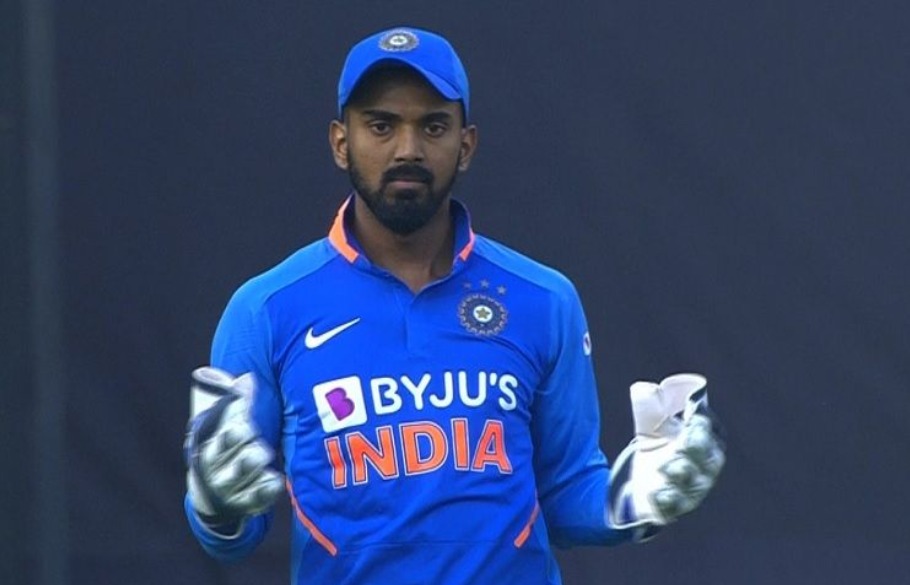 In IPL 2020, Sanju Samson and Ishan Kishan have been impressive with their batting. It must be pleasing for you to see the two doing well.
Prasad: From now on, it will be a four-way fight for the wicketkeeper-batsman's spot (in limited-overs), between KL Rahul, Rishabh Pant, Ishan Kishan and Sanju Samson. All four are good and it is a wonderful sign for Indian cricket. We had backed Rishabh, Ishan, Sanju in India A cricket. I would love to see Rishabh coming back stronger, it will make it even more competitive among the four.
The selectors have done the right thing (by dropping Rishabh). He is still young, he needs to work on his game, look at where he went wrong. I hope he works on his wicketkeeping and also his fitness. He is a special talent, that is why we backed him so much. Now, he may have realised that he cannot take his place for granted with so much competition around. Even KL Rahul had a break (dropped) from the Indian team and he worked hard, returned stronger, and the results are showing in the form of his performances. I hope Rishabh follows the same path.
Related news: IPL without fans cheering in stadiums is boring. Or is it?
There were doubts about IPL 2020 being held amid the coronavirus pandemic. But, the BCCI has pulled off what was thought impossible, with players staying in a bio-secure bubble for more than 60 days in the UAE.
Prasad: We all know IPL is an important tournament. Hats off to the BCCI, and all those involved in conducting yet another successful edition, this time, during the COVID-19 pandemic. Also, I would like to laud the efforts of all eight franchises' including players, coaches, officials, and match officials, who adhered to strict health protocols in the UAE. The host broadcaster Star Sports too has done a great job, beaming the pictures live to billions of houses which was very important as the tournament was played without spectators in the stadiums.