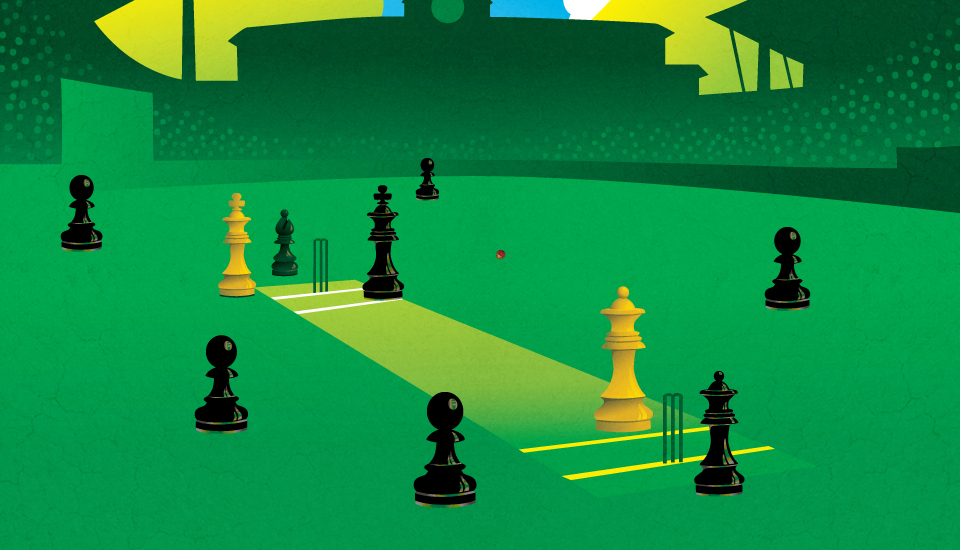 Does chess help cricketers perform better? Well, Chahal thinks so
Find chess to be a boring game that needs a lot of patience? Well, Indian cricketers seem to have benefitted from their experience of playing chess and are undoubtedly indebted to it for excelling in their own sport.
Yuzvendra Chahal, in a recent media interaction, said that playing chess has taught him to pre-empt the batsman's moves, and skipper Virat Kohli was all praises about the 28-year-old leg spinner.
A seasoned chess player, Chahal is now using those tricks to flip the game against his opponents. He further admitted that it was the game of chess that taught him patience and planning.
Also read: Playing chess in past is helping me pre-empt batsmens moves: Kohli
Many find chess to be a difficult game to play, which takes a lot of thinking, strategising and patience. However, a cricketer too needs these elements to succeed in his sport. Playing chess is a matter of utmost patience and so is cricket.
Being a spinner, planning a move and waiting for it to work can make the bowler lose patience, but the experience of playing chess helps them take control over it. Another aspect is thoughtful calculation, what might or might not work.
The bowler has to think when to use variations such as googly and flipper, and more importantly, at what length to bowl. One must think ahead of time to avoid being predictable. The same goes with the batsmen and the fielders.
Here, it is not much about the reflexes, but about reading minds. For fielders, their strategies for saving over boundary shots and timing catches accurately is as important as their fitness. And playing chess teachers the players the art of strategising.
Also read: WC 2019: Six partnerships that would mint money this season
The strength of a chess grandmaster lies in his ability to think in advance. The same applies for a cricket captain whose thinking ability is of utmost importance during the selection of the squad, field placement and while tackling situations like powerplay, where the advantage is with the other side. Also, his strategy while sending batsmen to chase a target plays an important role.
In a game of chess, one wrong move can result in a checkmate. In cricket too, selecting bowlers in crucial situations may turn out to be a game-winner. For example, if a captain decides to use a pace bowler in the middle overs, when it's clearly a spinner's show, the move might backfire and the bowler may get badly thrashed.
The two games have several differences. While one is an indoor game, the other is an outdoor sport. Chess is a one-man show, but cricket needs to be played as a team with coordination among the eleven players.
However, despite these differences, the mid game remains the same. It's all about "Breathe. Think. Strategise and wait."