The most celebrated moment of Indian cricket took place when Sachin Tendulkar played his debut match for the country as a tender 16-year-old against Pakistan. That day, in 1989, began the epic 24-year-long career of the Master Blaster. He is called as the 'God of cricket' for being the only batsman in the world to score centuries across all three formats of the game.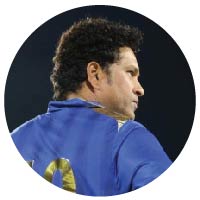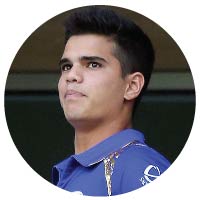 For someone with such a great legacy, it is only natural that people expect their kin to perform on par with their father. Ever since news broke that Sachin had a baby boy, Arjun, fans have been mounting expectations on him to inherit his father's gift. Every time the father and son shared a light moment of playing cricket the media rushed to get the story. The pressure and speculation became all the more intense when Arjun was picked by Aakash Tigers in the Mumbai T20 league for ₹5 five lakh recently. Interestingly Sachin Tendulkar was the brand ambassador for this league.
Just like how Indian politics is rid with nepotism, so is cricket. Unrealistic expectations are dumped on the sons of famous players irrespective of their individual interests and talents. They are practically forced to try their hand at the sport because of the media limelight and pressure from fans. And if they falter, the media feeds off their failures for juicy headlines.
However unfair the scale of comparison, Arjun will probably never match up to even half of his father's records. The highest point of the 19-year-old's career is his impressive bowling in the Cooch Behar Trophy in 2018. He was always referred to as 'Sachin's son', and wasn't allowed to create an identity of his own.
This sort of father-son duo is nothing new to Indian cricket. There have been quite a few let-downs when it comes to sons of great cricketers like Sunil Gavaskar, Roger Binny and Vijay Manjrekar.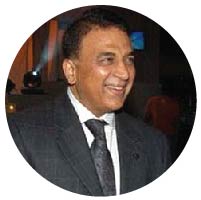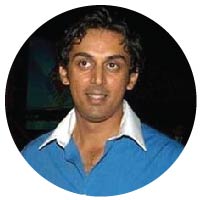 Gavaskar is undeniably one of the greatest batsmen and opener in the world. He has broken multiple records during his career, like scoring the most test runs and most test centuries. (This record was later broken by Sachin.) Sunny, too, was in the news when his son Rohan pursued cricket briefly. Rohan played a mere 11 ODIs as a middle order batsman. He spent most of his cricketing years in the shadow of his father. He, however, did not sustain too long in the international cricketing scene, and eventually dropped out of the sport to take up commentating, following in his father's footsteps again!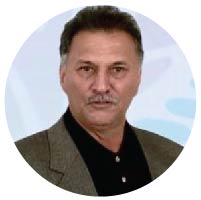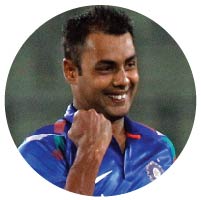 A similar story unfolded in the case of Roger Binny and his son Stuart Binny where the latter was struggling to carry forth his father's legacy. Roger was the highest wicket taker in the historic 1983 World Cup final when India clinched the cup. He repeated this feat against Australia in the World Series Cricket Championship in 1985.
Stuart, unfortunately, never got a chance to play despite being picked for the 2015 World Cup squad. He has, however, managed to retain some of the pride attached to his surname through his IPL performances.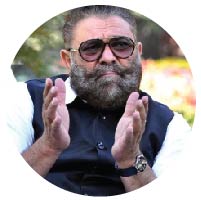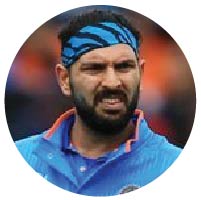 But one duo who prove an exception to this formula is Yograj and Yuvraj Singh. This story is quite the opposite. Yuvraj scripted a legacy of his own, becoming more successful than his father. Yograj played in just one test match and six ODIs, whereas Yuvraj has many laurels to his name. He was known for his explosive batting style. He inspired many after battling cancer during the 2011 World Cup.
These legacies are a testament to the problems of nepotism, irrespective of politics or sports. The outcome is evident and disappointing when you pile the weight of a prominent star's achievements on their kin. They crawl, they try to peek but eventually end up getting crushed under the weight.