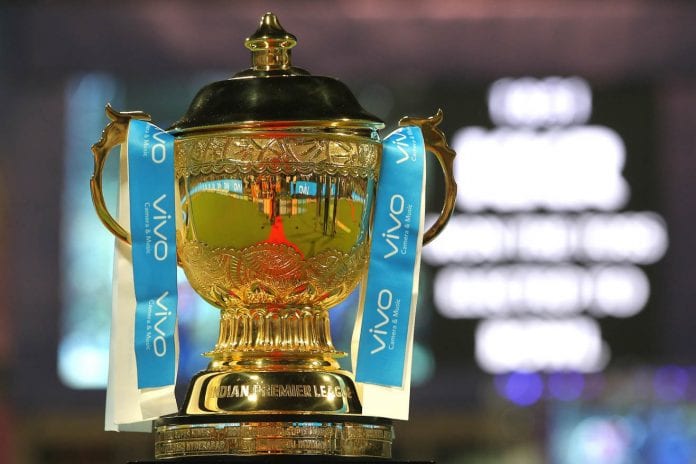 Indicating the importance of conducting the Indian Premier League (IPL) for the financial ecosystem of Indian cricket, Board of Control for Cricket in India (BCCI) treasurer Arun Dhumal said the cash-rich board is exploring all options possible to host the tournament.
The 13th edition of the glitzy extravaganza which was suspended until further notice due to the coronavirus pandemic, may be held in September-October this year, provided the ICC T20 World Cup is postponed to 2021.
Speaking to India Today, Dhumal said the ICC needs to take a call at the earliest to facilitate state units across the board to plan make up for the loss of matches and revenue.
Advertisement
BCCI exploring options
In a letter to all the affiliated units sent late on Wednesday (June 10) after the ICC Board meeting, BCCI president Sourav Ganguly seemed confident of an IPL this year despite its current status of being indefinitely suspended.
"The BCCI is working on all possible options to ensure that we are able to stage IPL this year, even if it means playing the tournament in empty stadiums. The fans, franchises, players, broadcasters, sponsors and all other stakeholders are keenly looking forward to the possibility of IPL being hosted this year. Recently, a lot of players both from India and other countries, participating in the IPL have shown keenness on being part of this year's IPL. We are optimistic and the BCCI will shortly decide on the future course of action on this," Ganguly wrote.
Related news: BCCI working on options to hold IPL behind closed doors: Ganguly

Meanwhile, on Saturday (June 13) Indian great Sunil Gavaskar said realistic chances of conducting a curtailed IPL this year is in Sri Lanka from early September as Australia might end up hosting the World T20 in October having successfully flattened the COVID-19 curve.
Monsoon threat
Expressing concern over the monsoon season in most parts of the country and its impact on the scheduling of the T20 league, Gavaskar said playing double headers in Sri Lanka or the United Arab Emirates could be a viable option.
The former India captain feels that once the Australia government has now formally announced that 25 per cent crowd can turn up for sporting events, a World T20 in October looks more imminent than IPL.
"After the announcement by the Australian government, there seems to be a possibility of conducting a World T20 in October. May be the teams will have to reach three weeks earlier, have seven days of practice games and also 14-day quarantine," Gavaskar told Aaj Tak.
"If ICC believes that World T20 can happen, then having IPL looks difficult because it could only be held if World T20 is postponed but after the announcement (by Australia PM Scott Morrison), IPL in October looks difficult," he said.
An overseas IPL
However a curtailed IPL in September, may be in Sri Lanka or UAE, is a more practical solution, the legendary opener said.
"September you cant have IPL in India due to monsoon. But may be in Sri Lanka from early September with teams playing each other once instead of double header. May be you can think of that," Gavaskar said.
He believes that playing cricket in a post COVID-19 world will be a different experience, especially if there arent any fans in the stadium.
"Fans lift your game. The atmosphere is very different when they are present. Obviously players will lose out on that. Also they will be wary of a team huddle, also may be a fist bump after a good shot," he added.
He is sympathetic towards all those new players who were gearing up to showcase their talent in IPL.
"Dejection will be there. Youth are energetic lot and there is no outlet to spend that energy. How much exercise you do or spend time at the gymnasium, you want to play your sport – be it cricket, tennis or badminton," he said.
Related news: Fate of T20 World Cup to be decided in August: ICC board meeting

"The smell of sweat is different and how to deal with it (frustration), I don't have any answers. May be think about your game, watch videos, correct mistakes," said the man with 34 Test hundreds.
Even as IPL chairman Brijesh Patel said that India is the first-choice host nation for IPL 2020, Sri Lanka Cricket, as early as April, offered to host the league in the island nation, stating that the board can considerably reduce the revenue loss if they consider the move.
In the past, during the 2009 Lok Sabha elections, the IPL was hosted by South Africa and in 2014 the first two weeks of play by the UAE.
Why Sri Lanka?
With Sri Lanka announcing to further relax the nationwide curfew imposed in view of the coronavirus pandemic, shifting the IPL to the island nation could be a good idea in terms of making up for the revenue losses.
Here's five reasons why Sri Lanka is a good venue:
COVID-19 impact
From Sunday (June 14), curfew will be enforced in Sri Lanka for only 4 hours from midnight to 4 am every day since the country has recorded only 1,880 cases of the virus, 11 deaths and as many as 1,196 recoveries and is not among the worst-hit nations.
Travel restrictions
Earlier this week, the Sri Lankan government announced the reopening of its borders from August 1 without any mandatory quarantine restrictions but only COVID-19 tests.
Visitors are required to carry a certificate declaring themselves virus-free issued no earlier than 72 hours, followed by a free coronavirus test done upon arrival at the airport.
International venues
Colombo, Sri Lanka's capital city, has as many as 4 international venues — P Sara Oval, Colombo Cricket Club Ground, Sinhalese Sports Club Ground, and R Premadasa Stadium, giving way to minimal travelling while creating a bio-secure environment for the teams.
Viewership
Hosting the IPL behind closed doors could be the biggest turn off for the fans and players. However, with no time difference between India and Sri Lanka, television broadcasting would be much easier.
Exchange rates
Considering the huge huge infrastructural costs and amount spent by the franchises on travel, accomodation, and other arrangements, Sri Lanka is a viable alternative for the venue.
As of June 13, a Dirham (official currency of the UAE) equates to ₹20.68 whereas one Sri Lankan rupee is equal to ₹0.41.
Related news: No IPL without foreign players, early for BCCI to finalise dates: Ness Wadia