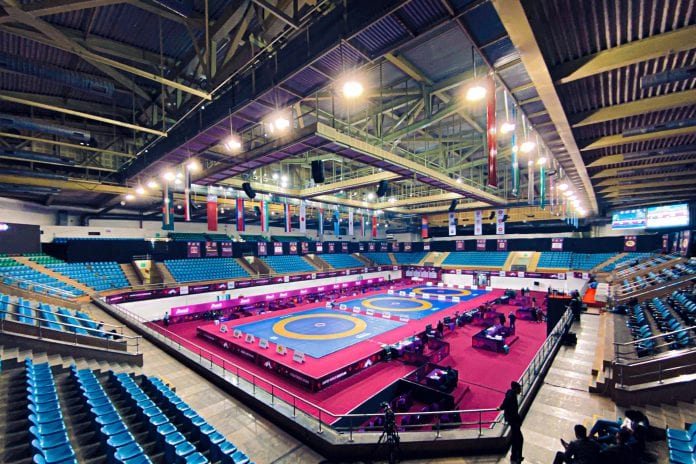 Chinese and North Korean wrestlers have pulled out of the Asian Wrestling Championships being held in Delhi, apparently out of fear of Covid-19, the deadly virus that has claimed the lives of over 1,800 people.
At least 40 Chinese wrestlers had qualified for the annual tournament, but they will not take part as the government there has not approved their visa even though none of the players were diagnosed with the disease so far.
North Koreans refused to take part as their only flight to India has a stopover in Beijing. Despite the Indian government has issued visas to the 16-member North Korean contingent, they opted not to travel via China.
Advertisement
Related News: Boxing Olympic qualifiers postponed after Coronavirus flare 
Besides China and North Korea, Turkmenistan too had pulled out of the tournament.
The tournament is being held at KD Jadhav Hall of Indira Gandhi Stadium in New Delhi, and nearly 500 participants were expected to attend. But with Chinese and Koreans opting out, the number has reduced to around 430.
After both the countries pulled out, the numbers in the women's category has gone thin, as most of the Chinese and Koreans who got qualified were women.
Earlier, Women's Olympic football qualifiers, World Athletic Indoor Championships, Olympic Boxing Qualifiers and F1 Grand Prix in Shanghai were either cancelled or postponed.
Also Tokyo Marathon which is slated for March 1 has been shelved and all these sporting events were crippled due to the deadly COVID-19.