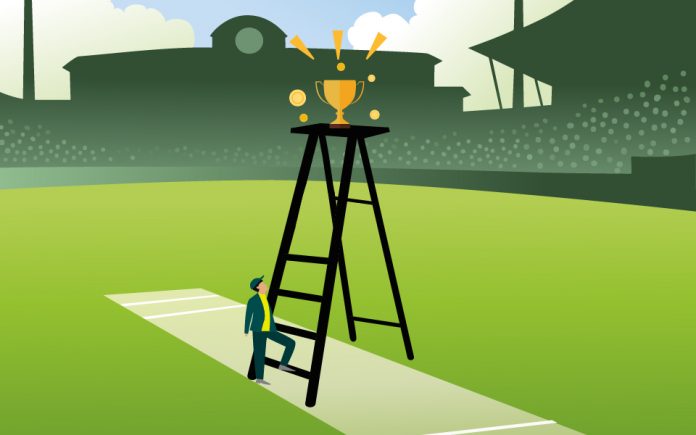 A leash fitted tightly against the neck is a choker, says the dictionary. It's a term that is used to describe the South African cricket team in the prestigious cricket World Cup.
One might wonder why only South Africa earned the 'choker' tag while other teams like New Zealand and Bangladesh too have not won the title as yet. Unlike other teams that have showed clear signs of not making it to the finish line whenever they have a weak team or are in poor form, South Africa have been the favourite many times. They have made it to the semi-finals four times, in 1992, 1999, 2007, and 2015, and the quarter final twice in 1996 and 2011. Yet they have never won a knock out match except once in 2015. And this has fetched them the embarrassing tag.
New Zealand, however, have won a knock-out stage match and were even the runner-up in the 2015 World Cup final played against Australia. The frustrating road to frequent losing started for South Africa in the 1992 World Cup when they started their pursuit as clear favourites. They were on a winning roll in the group stage matches until they reached the semi-final against England where they were required to score 22 runs off 13 deliveries to progress to the finals.
It sounded like a cake walk for a team that was in form. An unexpected rain played spoilsport and, after a faulty score review method, South Africa suddenly was facing an impossible task of scoring 22 runs from 1 ball. Similarly in 1999 they were tied with Australia in the semi-final due to the unfortunate last wicket run out of Allan Donald due to an unnecessary run by Klusener with two balls to spare. Though the scores were tied and South Africa was deserving the ticket to the finale with their impressive run through the tournament, they were hugely disappointed as Australia progressed to the finals due to their higher net run rate. The choker term started due to sheer bad luck but, soon, became a habit of their own making.
As a team they are great and are ranked high at the start of a tournament. For instance, they entered the 2017 Champions trophy tournament as the top ranked ODI team. But they didn't get past the group stage.
As India takes on South Africa on June 5, a bit of rekindling of history is called for. India has lost thrice to South Africa in head-to-head matches except in 2015 when India beat them for the first time. So, the choker tag may well not apply to matches with India.
This world cup has been a mixed bag of unpredictable surprises as Bangladesh, a relatively weaker team, beat South Africa. West Indies thrashed Pakistan and the same Pakistan beat England who is the strongest contender. So, in the opener for India, tags and statistics may not apply.