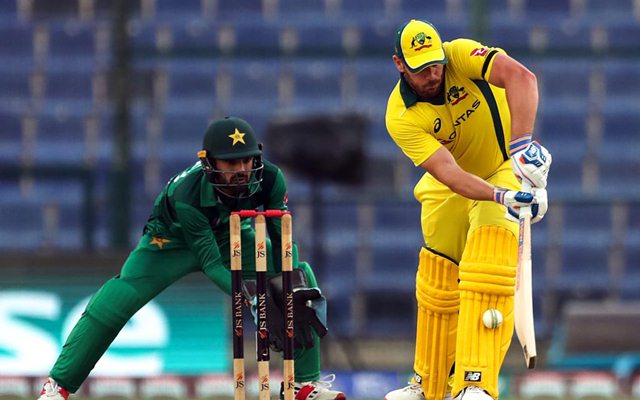 The Australia-Pakistan rivalry has been always been a peculiar one. While Australia have dominated throughout the bilaterals and overall head to head, Pakistan are almost neck to neck in World Cup cricket. Out of the nine matches the two teams have played against each other in cricket's grandest festival (the World Cup), Pakistan have won four and Australia have won five.
What's even more interesting is that the wins have almost come interchangeably. No team has managed to win more than two games in a row against each other in World Cups. Moreover, Pakistan have not won a bilateral ODI series against the Aussies since 2002. But they've always given Australia a run for their money on the big stage. Hence, this rivalry has been a strange one.
Leading up to this World Cup, Pakistan lost 4-0 to England. But before that Australia handed Sarfaraz Ahmed and his men a massive 5-0 drubbing and that too in the UAE (the home for Pakistan). Yes, Pakistan rested a couple of key players and this is a different looking side, but they did struggle.
However, no one can be as unpredictable as the Pakistan side. Despite losing against England days before the World Cup, they returned the favour when it mattered the most. They kept scoring in excess of 340 in the bilateral ODI series and kept losing. They notched up a similar score in the World Cup game and defended it successfully. Yes, the bowling unit was a little different and it made all the difference.
The experienced players stood up in that game. Mohammad Hafeez's knock of 84 proved to be the difference. Despite going for a few runs, Mohammad Amir and Wahab Riaz stood up and kept taking wickets to halt the England charge. Skipper Sarfaraz also contributed well while the ever-reliant Babar Azam did his job perfectly as well.
Hence, the question is can they turn it around against Australia as well. Can they continue the momentum they built against England? Can they continue to be unpredictable on the positive side? Only time will tell.
Flashback: Wahab Riaz, Australia and the 2015 World Cup spell
As soon as you hear Wahab Riaz and Australia or Australia-Pakistan in World Cups, you tend to remember Wahab Riaz. That spell in 2015 was as good as any from a Pakistan bowler in 2015. The numbers might not tell you the story but Wahab Riaz was on fire on that day in March 2015 in Adelaide. Riaz was given a mouthful by the Aussies when he was batting in that gave. There was a lot of chirping and clapping going on from the Australians. And when Wahab Riaz came on to bowl, he decided to give Australia a taste of their own medicine. The numbers may show 10-0-54-2 but there's more to it.
The left-arm pacer had just dismissed David Warner and Michael Clarke in successive overs. He was looking in great rhythm and had got both wickets off the short balls. He had bowled a couple of good bumpers as well. However, there was more to come.
Shane Watson walked out to bat at that moment and a fired up Wahab Riaz made the all-rounder smell some leather first up as he bowled a snorter. He was absolutely charged up and his follow through was all the way till Watson. He went and started clapping animatedly.
The bouncer carnage continued in the following overs and Watson struggled to find his flow, especially against Wahab. The Pakistani left-armer kept having a go at the Aussie all-rounder (not directly though). Short ball after short ball and Watson kept surviving despite looking ugly. The moment eventually came when Watson top-edged one but it was dropped at fine-leg and Wahab couldn't believe his luck. But it was one of the best spells from that World Cup.