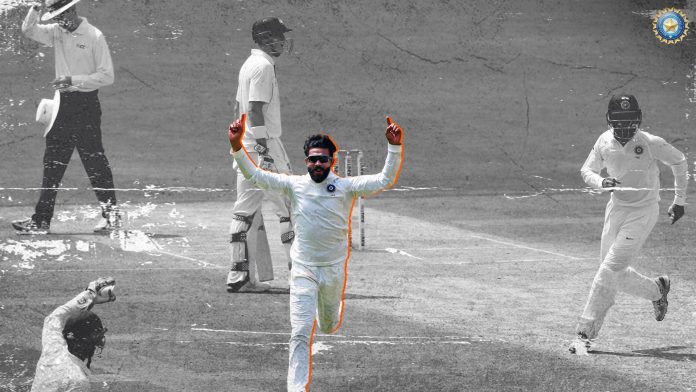 Engrossing, enthralling, always entertaining, and occasionally acrimonious, the India-Australia Test rivalry has ratcheted up several notches since the institution of the Border-Gavaskar Trophy in 1996.
Until then, it was a sporadic, staccato showdown, marked by Australia's reluctance to invite India over at any great frequency and by their distrust of most things Indian, which meant that when they came calling, they did so with an insular, closed-mind attitude that did little to elevate the competition.
India-Australia now evenly matched
Over the last quarter of a century, though, the dynamics have changed irrevocably. The temptation to pin the turnaround on the gate-crashing into the cricketing ecosystem of the Indian Premier League in 2008 is overwhelming, but long before the IPL arrived with its heady mix of cricket and entertainment, the Indo-Aussie face-off had escalated from the mundane and the ordinary to something far more compelling.
Perhaps having a context, a trophy named after the first two men from the respective countries to touch 10,000 runs in Test cricket, has had something to do with it. Sunil Gavaskar and Allan Border, both long-serving captains of their respective teams, typified the gumption, character, skill, technique, mindset, and hunger to make a successful go of Test cricket. It's impossible that their exploits did not rub off on compatriots and opponents alike, though it will be simplistic to assume that it was merely the institution of a trophy that sparked a revolution.
Also read: A series victory in India is bigger than Ashes win: Australia players
The truth is, India have upped their game immeasurably in the said period to compete with Australia on an even footing, especially Down Under, when earlier, all they did was make up the numbers. Between 1947-48 and 2014-15, Indian Test wins in Australia were as rare as hen's teeth, a series victory nowhere in even remote evidence except in 1977-78 under Bishan Bedi.
Armed with an experienced and accomplished unit, India were widely expected to register their first triumph on Aussie soil against an Australian outfit sans several key personnel who had pledged allegiance to Kerry Packer's then-rebel World Series Cricket and which was being led by Bobby Simpson, the former skipper who at that time had been retired from international cricket for a decade.
India bounced back from 0-2 to square things up going to the final Test, but went down by 47 runs while chasing 493 for victory to surrender the series 2-3.
71 years before, India won a series in Australia
It took India 71 years to beard the Aussie lion, finally, in its own den. As if to reiterate that the 2-1 triumph in 2018-19 was no flash in the pan, India pulled off an encore two years later, scoring by a similar margin despite losing their captain (Virat Kohli), their best bowler (Jasprit Bumrah) and a host of other experienced hands (R Ashwin, Ravindra Jadeja, Mohammed Shami) by the time the decisive final Test came around at the Gabba in Brisbane, an Australian fortress, if ever there was one.
Things have been decidedly more one-sided on Indian soil, however. In more than 53 years since Bill Lawry led Australia to a 3-1 success in 1969, the visitors have registered just one further series success, by a 2-1 margin in 2004. Otherwise, it has been India all the way.
Mother of all comebacks by Laxman and Dravid
The benchmark was set in 2001 when, with the odds stacked against them and the lay fan having been disillusioned by the match-fixing saga of the previous year, India launched the mother of all comebacks. Decimated inside three days in the first Test in Mumbai and trailing by 274 in the first innings in the next game in Kolkata, VVS Laxman and Rahul Dravid orchestrated the most spectacular revival.
Also read: India really going to miss Rishabh Pant: Ian Chappell
Their 376-run fifth-wicket alliance, during which they were unseparated for an entire day, set the stage for Harbhajan Singh and Sachin Tendulkar to bowl India to a famous victory on the final day at the Eden Gardens. It snapped Australia's record-equalling run of 16 straight Test wins and changed the way captains across the world viewed enforcing the follow-on.
It also gave India the wings on which to fly to the No. 1 Test ranking, which they achieved for the first time in December 2009.
Border-Gavaskar trophy, The Ashes keep test cricket flag flying high
With West Indies woefully falling off the radar, The Ashes remains the only other country vs country five-day battle which enjoys the same patronage and pulling power as India vs Australia.
Of course, had India and Pakistan been seeing eye to eye politically, that would have been a rivalry for the ages – as it briefly was at the start of the millennium – but in the absence of that blockbuster showdown, these two cricketing giants have taken it upon themselves to keep the flag of Test cricket flying high, their high status in the sport a tribute to their solid domestic structures and the willingness to invest money in age-group cricket and top-quality infrastructure.
Numerous tetchy incidents
As is so often the case with close contests between evenly-matched teams, there have been numerous tetchy incidents, needless to say. Gavaskar's walk-out threat in Melbourne in 1980-81 when he was captain, an act that would have attracted a forfeiture, loomed as a solitary blip until 'Monkeygate' exploded in spectacular fashion in Sydney in 2008 when Andrew Symonds accused Harbhajan of racial abuse. That was to trigger a wave of finger-pointing and blame-gaming.
Also read: Australia will win on "fair Indian wickets", says Healy
Kohli flipped the finger at Aussie fans on his maiden tour Down Under in 2011-12, Steve Smith had his brain-fade moment in 2017 in Bengaluru when he seemed to seek clarity from the dressing-room on whether he should go for the DRS, and stand-in captain Tim Paine had a running, losing battle with several Indians in both 2018-19 and 2020-21.
Expect fireworks from no-holds-barred cricket
For the most part, though, if on-field action has remained at the foreground, it has a lot to do with the quality of the personnel both sides have been able to summon. The cricket might not have always been of the highest quality, but it has been attritional, uncompromising, and with no-holds-barred.
It's hard to see how that will not be the norm this time around too, when the four-Test series kicks off in Nagpur on February 9. The No. 1 Test side in the world (Australia) going up against the No. 2 in the latter's own patch, with spots in the final of the World Test Championship still up for grabs. How can that not produce fireworks?