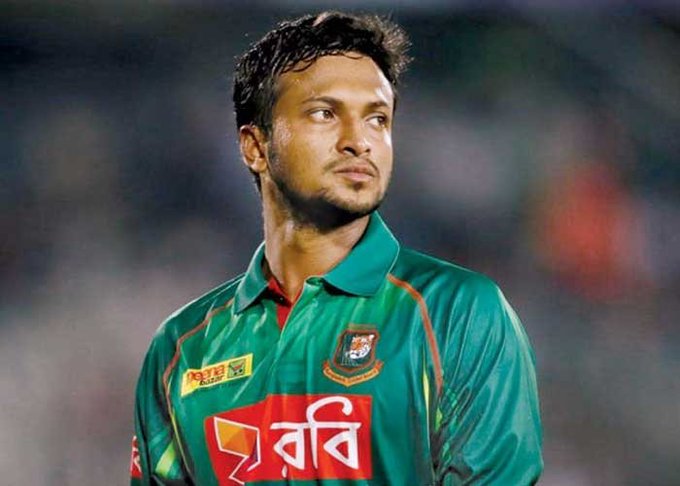 Bangladesh all-rounder Shakib Al Hasan has made a public apology after receiving death threats on social media for attending a Kali Puja ceremony in Kolkata.
A man, in a Facebook Live, threatened to "cut him to pieces with a chopper for blasphemy". He claimed that Shakib was "hurting religious sentiment". The man later apologised and went into hiding, but he was arrested in the northeastern district of Sunamganj on Tuesday, news agency AFP reported.
After this, the 33-year-old Shakib, in a Facebook Live, clarified, "Media, social media everywhere it was flooded that I went to Kolkata to inaugurate a puja ceremony which actually was not the reason behind my visit and I did not inaugurate puja.
Related News: Shakib banned by ICC
"The puja was inaugurated by Firhad Hakim, mayor of Kolkata. In my invitation card it was clearly mentioned that I was not the chief guest for puja…being a practising Muslim, I always try to follow the religious customs… But, maybe, I should not have gone there. I am sorry for this and apologise. Please forgive me if I have done anything wrong," he added.
Shakib is the world's number one ODI all-rounder in the International Cricket Council's (ICC) rankings. He has played 56 Tests, 206 ODIs, and 76 T20Is. In October 19, ICC banned him for two years (one year suspended) for breaching its anti-corruption code.